Many people are looking for a web design company in Miami, but not many know how to find one. This article will give you 7 tips on how to find the best Miami web design agency for your business needs.
Did you know that 39 percent of visitors will leave your website if they find it unattractive?
If you want to keep potential leads on your site, your website's design is essential. Therefore, you must find a Miami web designer that can create the perfect website for you.
In this post, I'll explain why you should find a good website design company and provide you with seven tips on how to locate the best Miami web design company for your business.
And don't forget, whether you need web design services in Miami or a web designer in Fort Lauderdale, Unique Web Designer has you covered.
Why you should find a local web design company?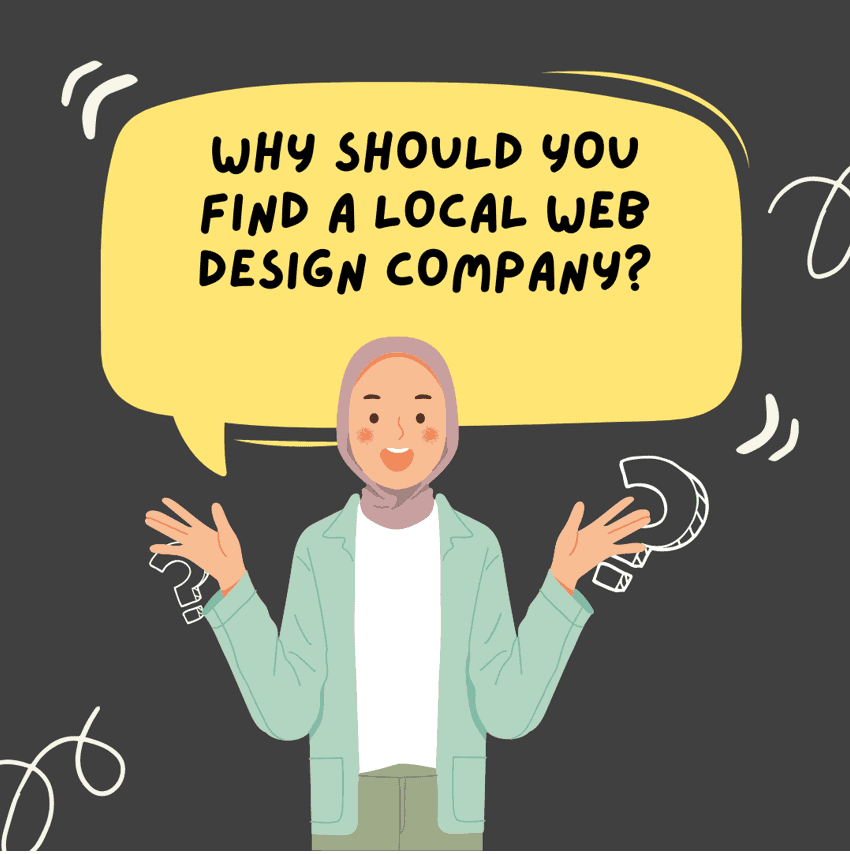 You've decided to create your firm's website, but how do you know whether you should go with a local web designer?
Below are five signs that you need a local website designer.
#1. You don't have time to create a new website.
Website development is time-consuming. Creating a website to produce impactful outcomes for your company takes time. You must invest in developing a unique design that helps you stand out from the crowd.
If you don't have the time to design your website, you're losing a chance to get leads to your company. If your website isn't visually appealing, people will be hesitant to buy from you or use your services.
You don't want to miss out on the chance to have valuable visitors interact with your brand online. If you don't have the time or inclination to create your own website, consider hiring a website designer to assist you in accomplish this task.
If you find a local website designer, they will have the time to devote to creating your ideal website. You won't have to worry about finding time in your busy schedule to develop your website because they'll take care of it for you.
#2. You don't have web design experience.
If you don't have web design experience, it's a good idea to hire a website designer.
Even if you're familiar with creating websites, your time is better spent running your business rather than developing a new site for it. If you find the right Miami web design company, they will create an amazing website that wows potential clients and boosts your business's bottom line.
You can save time and money by hiring a web designer to develop your website, compared to the alternative of creating it yourself or trying to hire an in-house team member who is experienced with developing websites.
Also, having a professional create your site will help you avoid common mistakes that amateur designers make when they create a website.
#3. You don't understand the importance of SEO.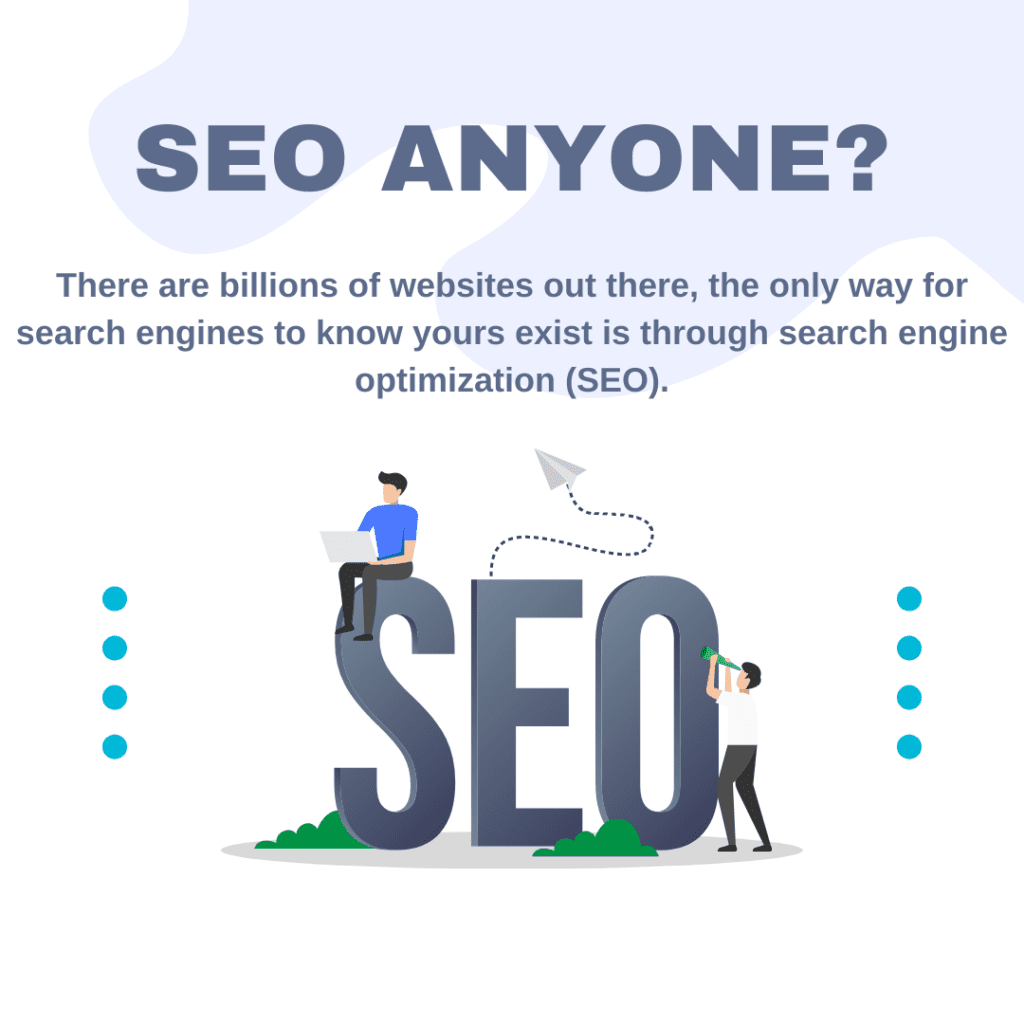 If you're unfamiliar with search engine optimization (SEO), hiring a web designer that understands it is the best option for your company.
As more and more people use online resources to find products or services, it's crucial that they can easily find yours when performing an online search. This requires having a website with keywords and phrases in place so Google and other search engines can understand what your website is about.
SEO will help you increase the number of visitors to your site, which means more people are likely to use and buy from your business. By hiring a local web designer, they will develop a custom design that's tailored for SEO success.
#4. You want a website that stands out from other local businesses.
There is a total of over 1.7 billion websites around the world, and as more and more companies develop websites, yours must be different than the rest in order to stand out and attract visitors' attention.
If you create your website on your own, a website template may be used to create it. While these templates make it easier for you to develop your site, they don't assist you in distinguishing yourself from the competition. Your site will look similar to all the others using the same template.
You want your website to stand out from the local crowd. If you choose a Miami website designer, they can help you build a fully customized site that is distinctive to your company. You'll have a unique experience for your visitors with a website that stands out from the crowd and provides something different.
#5. You don't know how to create results with your website.
If you don't know how to create results with your website, it's time to hire a web designer.
Even if you have experience creating websites, having someone else develop one for your business is more effective than doing it yourself. They will be able to maximize the potential of your site and use their expertise as a professional website developer in order to create a website that will gain you more customers which means more revenue for your company.
You could easily make common mistakes when creating or updating your site if you don't have the necessary web design experience. A professional web designer knows what works best and can help ensure that your site provides positive results for your business.
How do I find a good Web Design Company in Miami?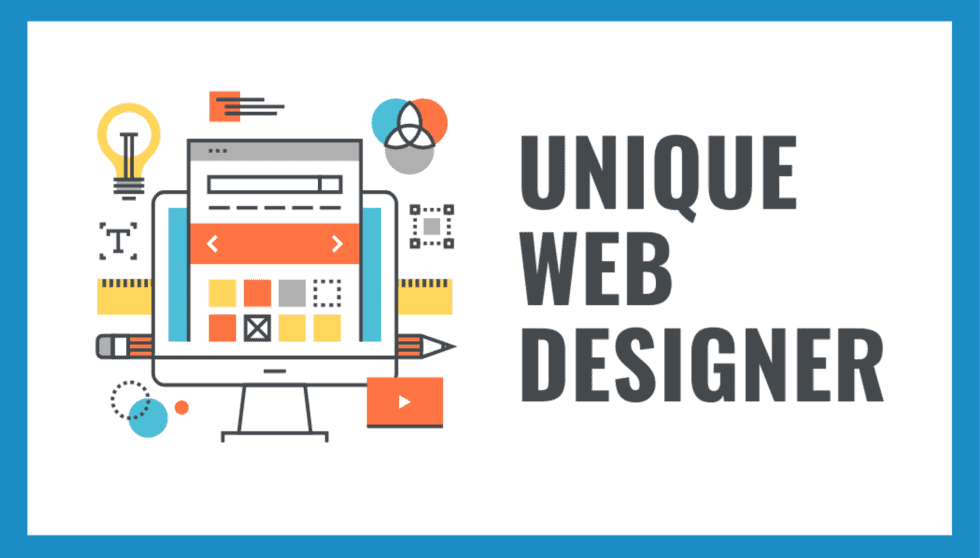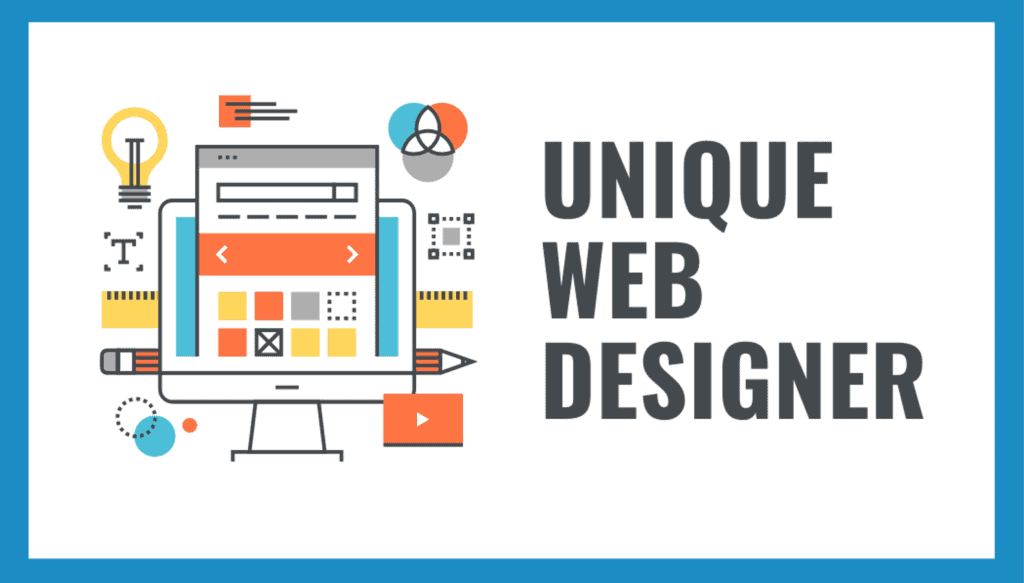 Now that you know why you should hire a website developer, the next step is to locate the most suitable web design firm for your needs.
Here are seven tips to help you choose the ideal web design agency for your company.
#1. Establish a budget for your web design project
When you have a set budget in mind, it will make the search easier as web design companies can provide quotations based on your budget.
However, don't choose a website developer solely based on price since this may not give you the best return for your money. You'll want to work with someone who has an excellent track record and is qualified to design a website that will achieve your company's goals.
If you don't know how much web design costs, do some research as there may be different charges for hourly rates and flat-rate fees depending on the qualifications of the developer.
Look for local companies that offer free quotes to get an idea of what your web design project will cost.
The amount of money you have at your disposal will influence both the kind of website design you want and where you'll get it from. Once you've determined a possible budget, you'll know what to expect and where to go for your web design services.
#2. Choose what kind of web designer you want to hire.
There are different kinds of web designers depending on the type of website you want to build. You'll find generalists who can do all kinds of websites, but for specialized companies, it's best to hire someone with specific experience in your industry (e.g., retail store owners should look for a developer experienced in e-commerce).
The following are the most popular web design service providers:
Freelancers
Freelance web designers are available at reasonable prices and you can hire them for a specific project or ongoing support.
Freelancers will typically be the most inexpensive alternative, save for a few well-known designers who are always in demand.
Working with a freelancer is usually more of an informal process, which has both advantages and disadvantages. Good freelancers will be communicative, flexible, and adhere to typical design production turnaround times.
However, there are plenty of unprofessional freelancers out there that will perform the opposite.
Web Design Agencies
You can find web design agencies in most large cities.
Web design agencies are the middlemen between you and your chosen developer, so they will act as an intermediary to ensure that there's no miscommunication.
There are thousands of web design agencies in Miami so it is important that you know what to look for before choosing the proper one for your web design needs.
Web design agencies may be more expensive than freelancers, but are usually more reliable and will normally offer you better support as they normally have a team working on your project.
Full-service digital marketing agencies
A full-service digital marketing firm, as the name implies, does not only do web design but also search engine optimization (SEO), paid advertising, and other digital services.
Full-service agencies are usually the most expensive way to go because they offer you a one-stop-shop for all of your web design, development, and marketing needs.
However, even if your budget permits, you must take other things into consideration. Just because they can handle all of your online needs doesn't the best provider for all the services that you need.
#3. Review their portfolio.
Outside of the budget, examining a firm's web design portfolio is typically the most crucial stage in finding the best fit for your needs.
A good web design company should have an extensive list of work samples that they can show off so you'll get a better idea of their capabilities.
Trust me on this one: if nothing catches your attention in a company's online design portfolio, don't expect them to be able to wow you.
Many people recommend that you work with companies that have experience in your specific industry, but in my opinion, it is best that you work with a company that can create the experience that you are looking for.
If you find a Miami web design agency that can create a great website for a lawyer, they are more than capable of doing the same for a dentist, plumber, realtor, etc.
#4. Read client reviews.
You can learn a lot about web design companies by reading client reviews.
Client reviews can give you an idea of a firm's personality and the sort of work it performs for its clients. Client testimonials, as well as reviews, can help you determine whether a website design company will provide you with high-quality services if you're unfamiliar with them.
Companies with a large number of client testimonials typically provide outstanding service. People are more than willing to share their positive and negative experiences with a firm, so when many people report on the same terrific encounter, it's an indication that a web design business is reputable.
#5. Compare pricing
If you have been following the tips found in this article you should already have a few Miami web design companies in your sight.
It's now time to compare pricing. If they don't display prices on their website, get in touch with them with the specifics of your project to get a quote and see if it fits your budget and compares favorably to others.
Your budget is a crucial aspect of your business. You want to locate a web design firm that you can afford. You may discover that your budget is too low and might have to wait to get your project off the ground or perhaps that your budget is more than enough to afford a top company.
Be wary of firms that are unwilling to provide pricing; many web design businesses operate like shady automobile dealers in order to get every dime they can from you.
That being said, some may ask about your budget to see if your project is doable within your specific budget and to perhaps offer you alternatives. I recommend that you give a budget range and ask what they can do for you within that specific range.
#6. Set up a meeting and ask lots of questions.
After you have received quotes from several different companies, it's time to set up an in-person or online meeting with your top three or four local web design firms.
When setting up the initial appointment for this stage of your search, ensure that you are flexible enough in order to accommodate their schedules, and don't forget important questions!
During the meeting, don't be afraid to ask anything and everything that you can think of. You want to make sure they are the right fit for your business so it's crucial not to leave any stone unturned.
It is perfectly natural if some of their answers raise more questions in your head; after all, you need a web design company that can provide you with the results that you want.
If they're making grandiose claims and using jargon you don't understand, request that they slow down and explain things more thoroughly. If they don't do so, it's a good sign that you should move on.
Ambiguity, in general, is a warning flag that should have you running out the door. It might signal a rushed job, "one-size-fits-all" solutions, and unscrupulous sales tactics.
Not sure what to ask? Here are some questions to get you started:
· What is your web design process?
· Who will be working on my project?
· How do I contact you if I have questions?
· How often will I receive updates on the progress of my project?
· What is the timeline for completing my project?
· Have you worked with other Miami area businesses?
· How do you handle revisions?
· What is the cost of ongoing support if I need it?
· Do you provide training on how to use my website after it's completed?
#7. Request references
By now you should already know if the company is reputable or not, but if you have any doubts, ask for references.
Most professional web design firms are happy to provide references because they want people to know how great their services are.
If the company is unwilling, or only offers a few names of satisfied customers, this should be your cue that something may not be right with them and it's time for you to move on. It could indicate an unwillingness to let you know about past customers who were unhappy with their services.
Where to find a good Miami web design company?
If you're looking for a local web designer, you're probably wondering where or how to find one that fits your needs.
There are numerous options, including:
Friends and Family: Chances are that you already know someone that has worked with local design agencies so ask around to the people that know you best.
Local business: Have you visited a website that you love? Local or not, ask them who created it and contact the company to see if they are a good match for your web development needs.
Search engines: Use search engines like Google to find a web design company in Miami. Search for things like "Miami web design, web design Fort Lauderdale, etc.
Review sites: Use review sites, like UpCity and Expertise to find reputable web design agencies in your local market.
Hiring sites: Use websites like Upwork to find good freelance web designers. Pay attention to their reviews and past experience to avoid trouble.
Hire your ideal Miami web design company today!
A poorly designed website is a major turnoff for potential customers. Investing in your website's design is critical to attracting leads and keeping them engaged. To create an effective website that will generate traffic for your business, you must locate the right website designer.
At Unique Web Designer, we have over 50 combined years of experience creating customized websites that our clients love. Our team at Unique Web Designer can help you create a fully customized mobile and SEO friendly website that works for your business.
If you're looking to create a unique website that will have your clients begging for more, contact us to find out more about our Miami web design services.