Listen up hustlers! It's your boy Miguel back again to drop major knowledge bombs on how to pick the perfect West Palm Beach web design partner for your small business.
Choosing the right agency to build your website is critical. This is your digital headquarters we're talking about!
You need to be smart during this process. Do your research, ask the right questions, and trust your intuition. No room for rookie moves when it comes to your online home!
Let's dive into everything you need to know when partnering with a West Palm Beach web design agency as a small business owner in West Palm Beach. Get those thinking caps on and let's go!
What Small Businesses Should Look for in the Portfolio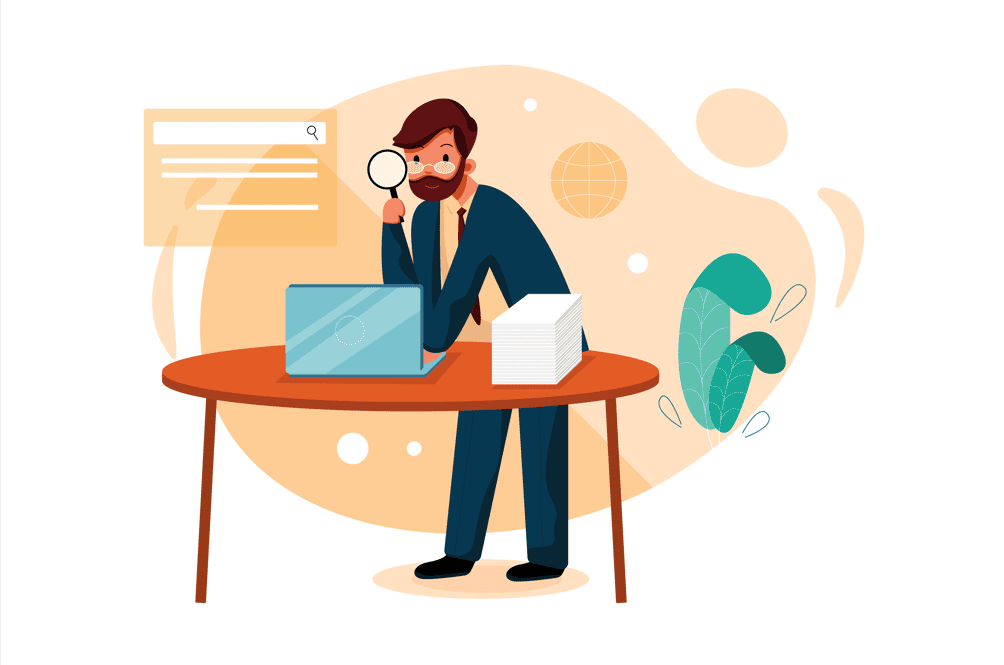 First up, you need to scrutinize their portfolio. Look for stunning websites, not basic brochurewares!
Some signs to look for in their past small business projects:
Visual Design
Eye-popping aesthetics with thoughtful color schemes
Balanced layouts and effective use of negative space
Purposeful typography choices that enhance hierarchy
High-quality photography and/or custom illustrations
Small animated touches that delight users
UX and UI (User Experience and User Interface)
Intuitive flows where key actions are obvious
Well-organized information architecture
White space and minimalism used effectively
Useful microinteractions on hover and click
Mobile responsiveness across device sizes
Performance
Fast page load speeds under 3 seconds
Minimal bulky assets like sliders or carousels
Optimized images compressed without quality loss
Clean code with no console errors or broken links
Branding
Visual identity and tone aligned with the client's brand essence
Meaningful use of brand colors, fonts, and iconography
Custom illustrations tailored to the brand's personality and industry
Copywriting reflective of the brand's voice and messaging
Innovation
Creative layouts unlike cookie-cutter templates
New takes on navigation, transitions, animations, etc
Mobile-first approach rather than hand-me-down desktop ports
Standout aesthetics balanced with UX best practices
For your small business' digital home, insist on A+ visual design from the start.
Rock-Solid UX/UI Capabilities Are Essential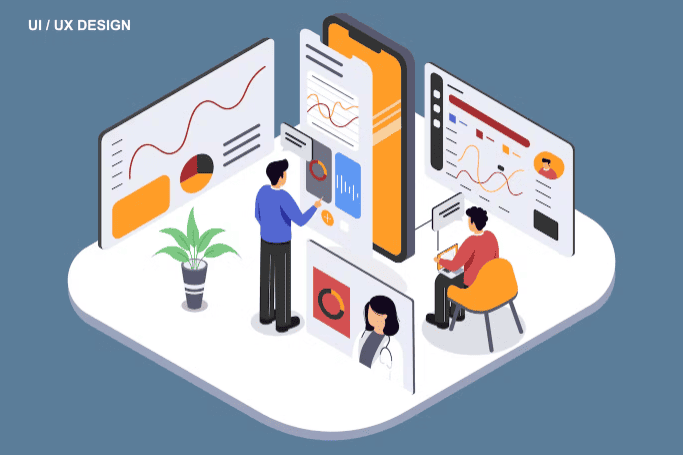 Alright, time for a truth bomb: stellar UX and UI skills are non-negotiable for any top web design agency you hire.
UX means crafting experiences based on user behaviors and goals. UI handles the presentation layer.
If a shop is mediocre on UX/UI, run away fast! You want a partner who lives and breathes user-centric design.
Here are some UX/UI details that separate the pros from the rookies:
Information Architecture
Intuitive content groupings and hierarchy
Consistent taxonomy and metadata
Minimal steps to find information
Useful categories, filters, and facets
Interaction Design
Clear calls-to-action for conversion flows
Obvious gestures for taps, swipes, hovers
Helpful cues like tooltips and microcopy
Smart error handling and warnings
Accessibility
Full keyboard accessibility
Proper color contrast and alt text
Screen reader testing
Compliance with ADA and WCAG standards
Responsive Design
Media queries for optimal layouts per device
Flexible grids, images, and components
Touch optimization for buttons and spacing
Performance tuning across screen sizes
Microinteractions
Subtle animations on hovers and clicks
Dynamic loading indicators
Playful transitions between pages and states
Immersive scroll effects
Solid UX/UI means the difference between a site people love versus one they leave. Don't compromise on user experience!
Technical Chops: Code Quality and Performance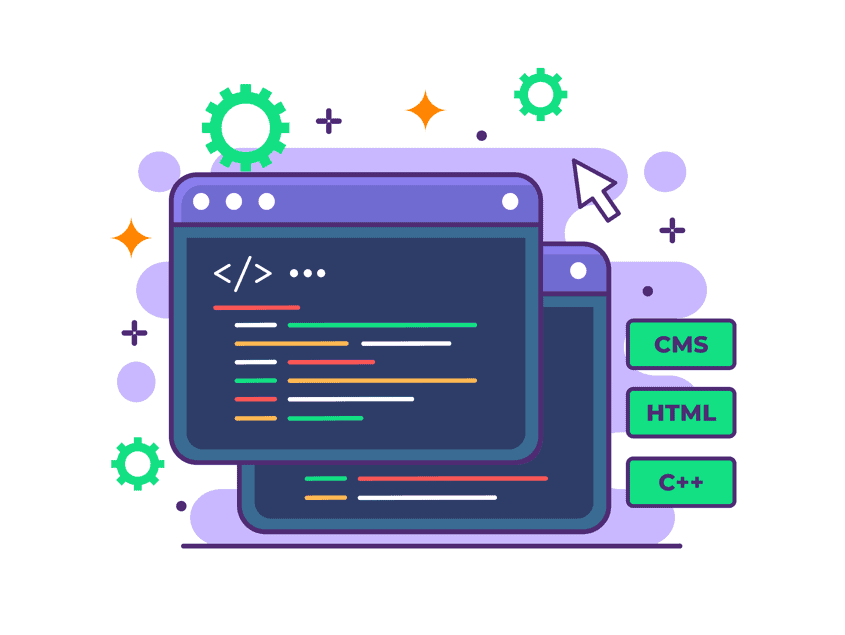 Under the hood, you need coders with strong technical skills. Most of you probably won't understand this section because it's a bit techy, but it's a must.
Their development stack should include:
HTML – Semantic, valid markup
CSS – Efficient use of flexbox, grid, animations
JavaScript – Modern ES6+ syntax with modular architecture
React – Component-based builds (optional but recommended)
WordPress – Custom plugin and theme development
PHP – Secure backend and REST APIs
MySQL – Well structured relational data
Git – Version control best practices
On the operation side, look for expertise in:
Hosting – Optimized web servers and CDNs
Security – HTTPS encryption, sanitization, penetration testing
Performance – Caching, compression, image optimization
Automation – Build pipelines, testing, and CI/CD
Analytics – Google Analytics implementation and reporting
Backups – Redundant offsite backups with test restores
A sturdy technical foundation ensures your site remains flexible and stable for a long time.
No duct tape solutions that will require expensive revamps down the road! Insist on quality code from day one.
Apologies for all the techy/geeky jargon in this section, but it would do you wonders to understand these key terms if you are looking to hire a West Palm Beach web design agency.
Smooth Communication Critical
Strong communication is absolutely vital when collaborating with a web design agency as a small business.
Major red flag if they use overly complex tech lingo in conversations (Yes, I know I used some in the previous section but it's just to make you aware of what you might run into).
Simplicity and clarity reign supreme!
You need partners who avoid jargon and translate concepts into plain English. Complexity is the enemy.
Signs of excellent communicators:
Summarize technical issues concisely in layman's terms
Listen attentively during calls and meetings
Tailor explanations based on your knowledge levels
Proactively provide context before diving into details
Consistently circulate meeting recaps and next steps
Answer questions promptly and completely
Lackluster communication leads to misalignment. Don't ignore this warning sign even if other criteria check out!
Shared Vision and Values
Now pay close attention – you need alignment on core vision and values!
What's their brand essence? Do your styles and personalities mesh well together?
Are they genuinely excited about what you do? Look for real passion for your industry.
Do your teams click on a personal level? You'll be in the trenches together during build sprints!
Can you be transparent about concerns? Avoid yes men who just nod and smile.
Find a web design agency that challenges your assumptions and brings fresh perspectives.
But most importantly – ensure your underlying values and priorities align. You want palpable shared energy when discussing brand goals and possibilities.
When it feels right, you'll just know it in your gut. Pay attention to those vibes!
Fair Pricing and Timelines
Let's get into the money talk. You need reasonable project timelines and pricing as a small business.
Beware of local web design agencies promising ultra-fast turnarounds. High risk you'll get overwhelmed by scope creep!
Ask questions like:
How long will each project phase take?
What risks could influence the timeline?
How can delays be minimized?
Insist on a detailed project plan and schedule upfront. Add buffer time where possible!
For pricing, you should pay fair rates for quality work. But watch out for:
Scope gaps leading to endless add-on charges
Outrageous fees for minor requests
"Efficiency" padding for inflated billable hours
Require fixed-fee or "not to exceed" pricing based on clear deliverables.
NEVER work with a company that doesn't provide up-front pricing or charges monthly fees to keep your website online.
Get your money's worth, but avoid agencies trying to nickel-and-dime you.
The Discovery Process as a Small Business
You know what to look for in a web partner. But how do you thoroughly assess and vet agencies as a West Palm Beach small business owner?
Follow these steps for an effective discovery process:
Create a Shortlist
Gather recommendations from friends, family members, and other local business owners whose websites you like.
Research local agencies through Google search and pore over their portfolios
Narrow down to 3-5 serious contenders
Send a Request for Proposal (RFP)
Provide high-level goals, audience details, timeline, and budget
Review Proposals in Depth
Compare approaches, deliverables, timelines, and pricing
Make sure proposals address all requirements in the RFP
Interview Top Choices
Discuss project vision over video calls
Ask about capabilities, communication style, and technical expertise
Learn more about their teams and creative processes
Check References
Get candid feedback from past clients on pros, cons, and work styles
Request Bids
Have leading 2-3 agencies submit final technical and pricing bids
Secure the Perfect Partner!
Confirm choice based on bids and gut feeling from the process
Align on timeline, budget, and statement of work (SOW)
Take the time to be thorough here – this is your long-term web partner!
Key Questions Small Businesses Should Ask
To recap, here are crucial questions small business owners in West Palm Beach should get answers for:
On Strategy
How will you help us meet business goals through the website?
What is your strategic approach? Competitive analysis?
How will you optimize the site for our target users and personas?
On Design
Walk me through your design process and workflow.
How do you approach UX and UI on projects? Specific techniques?
Can I see innovative or unique design solutions you've created in the past?
On Technology
What is your typical technology stack for small business web projects?
How do you optimize for site speed, security, and performance?
How do you ensure technology choices remain flexible over time?
On Project Management
Walk me through your typical project workflow.
How do you communicate throughout a project? Cadence of meetings and updates?
How can we foster smooth collaboration between teams and stakeholders?
How do you keep projects on budget and prevent scope creep?
On Clients
What do you love about working with small business clients?
What past clients have you worked with that are similar to our company?
Can you share any detailed case studies relevant to our goals?
Don't be afraid to ask in-depth questions! The more transparent the conversations, the better.
Watch for Red Flags During the Process
While researching West Palm Beach web design agencies, keep an eye out for any red flags:
Poor communicators – Disorganized thoughts, confusing explanations
Generic proposals – Vague deliverables, irrelevant boilerplate
Rigid processes – Unwilling to adapt approach to your needs
Unclear pricing – Opaque line items, non-fixed fees
Lack of expertise – Mediocre portfolio sites, shallow knowledge
Overpromising – Committing to unrealistic deadlines or deliverables
Bad vibes – Negative gut feelings during conversations
Lack of curiosity – Apathy for your brand, users, industry, and goals
Even one red flag is telling. Trust your instincts if something feels off, even if other signs are positive.
Your gut will tell you when something is not quite right.
Tips for Negotiating the Right Contract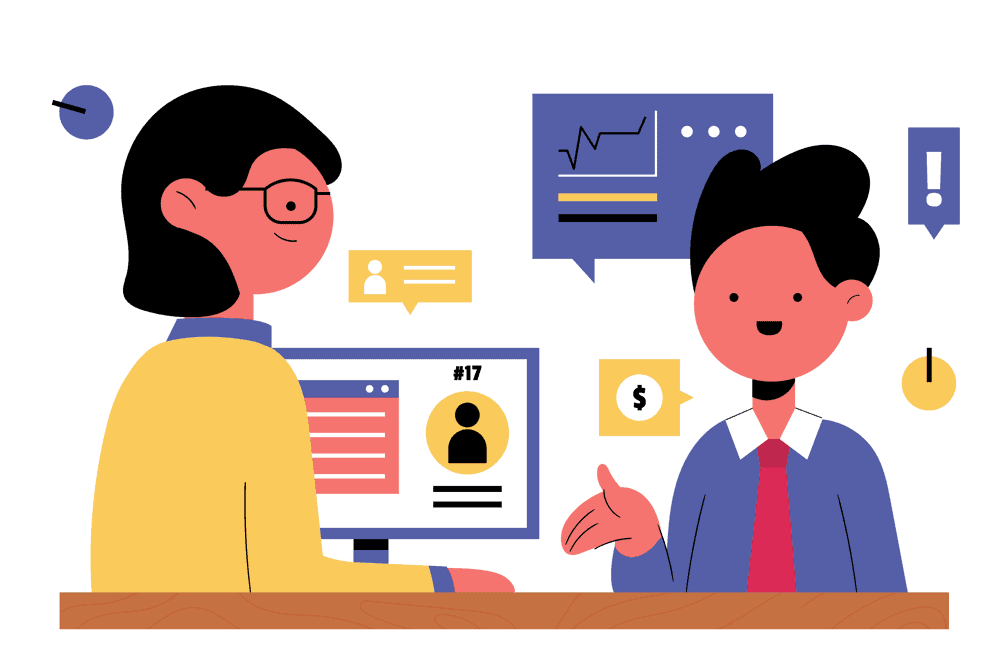 Once you've selected the ideal web design agency for your business, it's time to finalize the agreement.
Use these negotiation tips:
Define scope meticulously – Every deliverable, milestone, and assumption should be detailed
Add buffer time – Building in contingencies for unknowns can avoid delays
Require signoffs – Get approvals in writing before moving to next phases
Watch for assumptions – Question anything vague or left open-ended
Clarify roles – Avoid gaps between agency and client responsibilities
Handle pricing objections – But don't haggle unreasonably on fair fees
Ask for concessions – See if they can throw extras like free SEO consulting
Trust but verify – Add outs or protections if needed but avoid a combative tone
Make payments tied to milestones – Don't pay everything upfront!
Review the contract with your advisors (if any) to ensure optimal terms and prevent misunderstandings. But maintain a collaborative spirit – you want to start off on the right foot.
Aligning with Your Small Business Brand Essence
Now this is critical – the agency must deeply understand your brand essence right from the start. They should immerse themselves in:
Your founding story and history
Market positioning and personality
Competitive differentiators
Values and Social Impact Goals
Customer service philosophy
Key brand elements like logo, colors, fonts, imagery
Audience demographics, behaviors, needs
Marketing messaging and positioning
Your vision for the company's future
This upfront brand immersion ensures the website they design authentically captures your essence as a small business.
Treat the agency like your own in-house marketing team. Get them up to speed on what makes your brand unique.
Defining Success Metrics and KPIs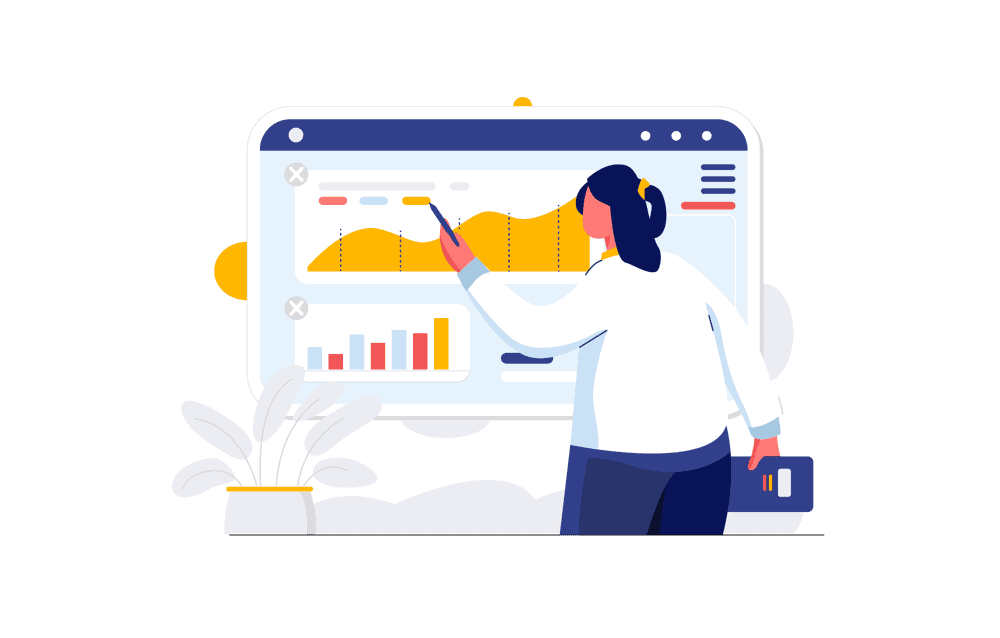 Now let's shift gears to talk metrics and KPIs (key performance indicators). This section is more for business owners who already have a website and are hiring a web design agency to redesign their site.
How will you define success for the website relaunch?
Work with the agency to identify both quantitative and qualitative goals like:
Increased organic traffic and lower bounce rates
Higher lead capture and contact form submissions
Lower homepage abandonment rates
Improved page speed load times
Higher rankings for target keywords
Better user sentiment in reviews and interviews
Renewed brand interest and social shares
Above all – more revenue and conversions!
Aligning on the KPIs and metrics framework upfront will allow you to measure results and ROI after launch.
Make sure your goals are S.M.A.R.T – specific, measurable, achievable, relevant, and time-bound.
And emphasize qualitative UX improvements – not just hard numbers. Happy, loyal users are your most valuable metric of all.
Post-Launch Support and Maintenance
The website launch is not the end! Clarify ongoing support and maintenance needs after going live.
Determine who handles:
Hosting, backups, and security monitoring

You should always handle the hosting of your website. This prevents issues if the web design agency that you chose goes under or your relationship sours in the future.

Ongoing SEO (search engine optimization) optimizations

This is usually handled by an SEO company, but many web design agencies provide this service as well.

Content creation and asset production
Code maintenance and feature integrations

Unless you are adding new features to your site, this shouldn't be needed as your site should function flawlessly

Performance monitoring and improvements

A good web design agency should install software that automatically handles this for you.

Monthly reporting on goals and metrics

A good web design agency should be able to teach you and your team how to properly read and interpret these numbers.

Identifying new opportunities and needs

This should be a collaboration between you, the web design company, and your SEO partner.
You may want the agency to provide a monthly maintenance retainer contract. Or to teach your team how to handle this work in-house.
Discuss the post-launch relationship dynamic openly. Will they train your team? How often should you touch base?
Clear next steps ensure your new website continues to thrive after the initial sprint.
Trust Your Gut!
We've covered a ton of ground here. But let's wrap up with the most important advice:
Trust your intuition when making this big choice as a small business owner. Logic and data can only take you so far.
At the end of the day, which West Palm Beach web design agency truly feels like the right fit at a gut level? With whom did you instantly click and vibe?
Avoid overthinking it and second-guessing yourself. The right partner just feels right.
Let your intuition connect the dots on culture fit and unquantifiable collaborative factors.
When you feel that magic spark and harmony, you've found your web soulmate – your new digital teammate.
If after all this you're still struggling to find the perfect web design partner in West Palm Beach for your small business, don't worry!
My team at Unique Web Designer is here to help. With years of experience working with local small business clients across South Florida, we are passionate about helping companies build custom websites that achieve their online goals.
Our skilled designers and developers will take the time to immerse themselves in your brand story and create a high-converting digital experience uniquely tailored to your business.
We would love to learn more about your vision and see if we're the right fit to bring your website dreams to life! Don't hesitate to reach out – we're excited to turn website challenges into online success stories. Let's chat!
Alright hustlers, that wraps up this epic deep dive on choosing the ideal web design partner for your small business in West Palm Beach!
I hope these tips equip you to nail the Discovery, vetting, proposals, negotiations, and creative alignment required to find that perfect match.
Now get out there and land the perfect web design partner in West Palm Beach for your small business. Wishing you massive success! Peace and love!