Building an eCommerce website can feel like a puzzle with too many pieces.
But what if I told you there's a way to assemble those pieces seamlessly? Welcome to the world of Shopify, where your dream online store can come to life without the hassle of complex coding.
Let's dive into how Shopify can be the key to unlocking a successful eCommerce website, starting with how incredibly user-friendly it is.
Easy to Use
Ever been overwhelmed by complicated software and endless lines of code?
Well, say goodbye to those days! Shopify is designed for everyone – whether you're a tech wizard or a complete beginner.
Its interface is clean, simple, and intuitive, making it accessible to all. Let's delve into some of the reasons why Shopify's easy-to-use nature is a game-changer for eCommerce entrepreneurs:
No More Tech Headaches!
Shopify is like having a friendly tech guru right by your side. Whether you're a seasoned online seller or just starting, Shopify's intuitive design makes setting up a store a breeze.
Simple Drag and Drop
Want to add a product or tweak your homepage design? Just drag and drop! No need to wrestle with confusing codes or hire a developer. Shopify empowers you to build your store YOUR way.
24/7 Support
Stuck on something? Don't fret. Shopify offers 24/7 customer support to guide you through any obstacles. A real person is just a call or chat away, ready to assist you.
Tons of Helpful Guides
Shopify's extensive library of tutorials, forums, and helpful guides ensures you're never left in the dark. Learn at your own pace and become a master of your online store.
Easy to use? Check. Stress-free? Absolutely. Shopify's user-friendly platform takes the guesswork out of building an eCommerce website, allowing you to focus on what you love: growing your business.
Wide Range of Templates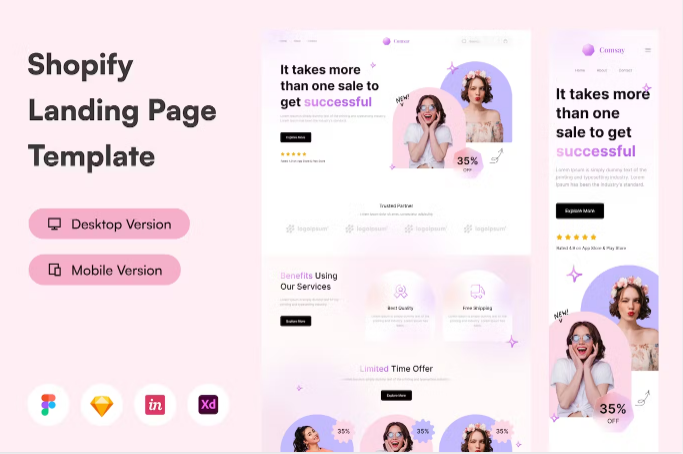 Creativity should have no bounds, especially when you're designing your online store. Shopify understands this need for artistic freedom and provides a diverse collection of eye-catching templates. Here's why this feature is a win-win for you:
Your Store, Your Style!
Whether you're selling handcrafted jewelry or tech gadgets, there's a template that resonates with your brand. With Shopify, you can choose a design that truly represents your business.
No Design Skills? No Problem!
Shopify's templates are designed by professionals, giving your store a polished look, even if you don't have design skills. Just pick the one you love, and it's ready to go.
Fully Customizable
Want to add a personal touch? Every template can be tweaked and tailored to your liking. Colors, fonts, layouts – change them all without breaking a sweat.
Responsive Designs
Worried about how your store looks on mobile devices? Shopify's templates are responsive, ensuring a seamless shopping experience, whether on a laptop, tablet, or phone.
The availability of diverse, professional-grade templates takes the intimidation out of web design. It's like having a team of expert designers at your fingertips, helping you craft the online store you've always envisioned.
Stay tuned, as next, we'll explore the robust security features that make Shopify a trusted platform for online sellers!
Secure and Reliable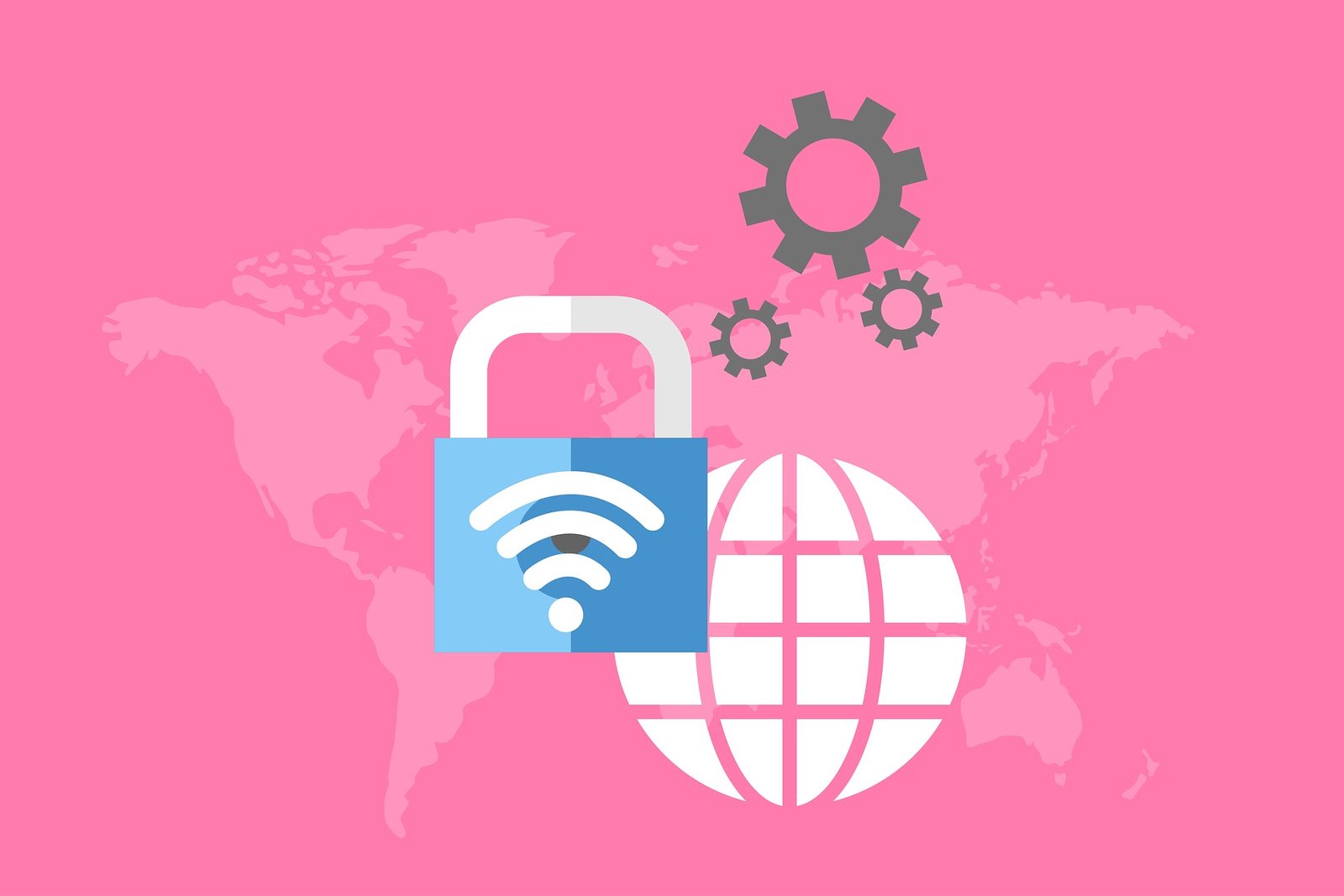 When it comes to running an online store, nothing is more crucial than the security of your customer's information and the reliability of your platform. Shopify shines in this area, and here's why:
Iron-Clad Security
Shopify understands the importance of protecting sensitive data. That's why they employ top-of-the-line security measures, including SSL certificates and regular security audits. You can rest easy knowing that your customer's credit card information is in safe hands.
99.98% Uptime
Nothing frustrates customers more than a website that's down. Shopify boasts an impressive 99.98% uptime, meaning your store is always open for business. They have a dedicated team monitoring the platform 24/7, ensuring smooth operations.
Automatic Updates
Worried about keeping up with the latest security patches? Shopify handles all updates automatically, so you don't have to be a tech whiz to keep your site safe.
Compliance with Payment Security Standards
Shopify complies with the Payment Card Industry Data Security Standard (PCI DSS), so you can accept credit card payments with confidence.
Security and reliability might sound like technical jargon, but they're essential for maintaining your customers' trust.
With Shopify, you get a platform that's not only robust and dependable but also constantly vigilant. This leaves you free to focus on what you do best – selling your products!
Next up, we'll delve into how Shopify integrates various payment gateways to provide smooth transactions for both you and your customers. Stay with me!
Payment Gateway Integration
Ever wondered how online stores handle all those different types of payment methods? Well, that's where payment gateways come in, and Shopify has a solution that's both sleek and efficient. Let's dig in!
Multiple Payment Options
Shopify offers integration with over 100 different payment gateways, including popular ones like PayPal, Stripe, and Apple Pay. This means you can cater to a wider audience by accepting various payment methods.
Seamless Checkout Experience
With Shopify, the payment process is a breeze. The platform allows for a smooth and user-friendly checkout experience, reducing the chances of cart abandonment.
Currency Adjustments
Do you have customers across the globe? Shopify automatically adjusts currencies based on the customer's location. No more fussing over conversion rates; Shopify takes care of it for you.
Secure Transactions
As we've already discussed, Shopify values security. The platform ensures that all transactions are encrypted and safe, giving both you and your customers peace of mind.
Easy Integration
Even if you're not a tech expert, integrating different payment gateways with Shopify is a walk in the park. Simple tutorials and customer support are always there to guide you.
The ease of payment gateway integration in Shopify ensures that your customers have a hassle-free shopping experience. It gives you the flexibility to offer multiple payment options without drowning in technical complexities.
By meeting your customers' payment preferences, you're not just making a sale; you're building trust and convenience in the buying process.
Next, we'll explore the vast world of App Integration within Shopify. Trust me; you're going to love what you see!
App Integration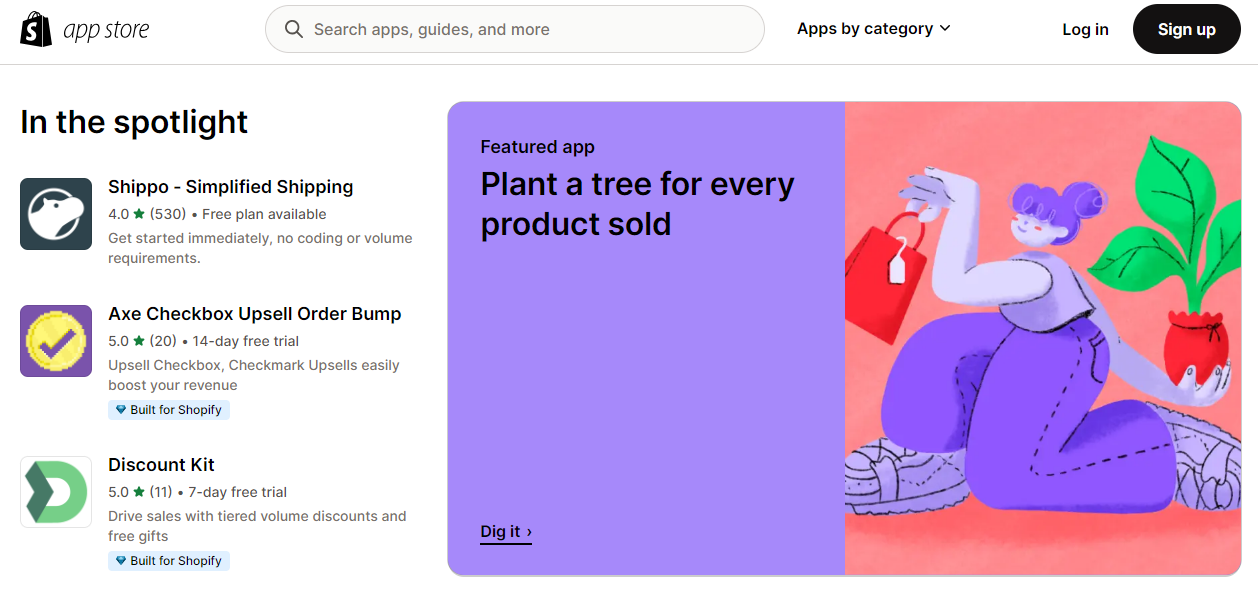 Are you intrigued by the idea of adding unique features and functionalities to your online store?
Of course you are!
With Shopify's App Integration, the possibilities are practically endless. Let's dive into how this can take your eCommerce website to the next level.
Massive App Store
Shopify's App Store is home to thousands of applications, catering to all sorts of requirements. Want to add a countdown timer for a sale? There's an app for that! Need to manage your inventory? There's an app for that too!
Plug-and-Play Functionality
The beauty of Shopify's App Store is its ease of use. Most apps are plug-and-play, meaning you simply choose what you want, install it, and boom – your store has a new feature.
Customization
Not finding exactly what you want? Customization is a strong suit with Shopify. Many apps offer varied settings to make them work just the way you want.
Support and Community
Most Shopify apps come with dedicated support. If you run into any issues or need help, assistance is usually just a click away. Plus, there's a vibrant community of developers and other Shopify users to exchange ideas with.
Integration with Existing Tools
Do you already use tools like Mailchimp or Google Analytics? Great news! Shopify easily integrates with these platforms, letting you manage everything from one central place.
Regular Updates
Apps on Shopify are regularly updated to keep up with technological advancements and new trends. This ensures that your store remains cutting-edge and competitive.
App Integration with Shopify is like having a magic wand that can turn your store into anything you envision.
It's about exploring new horizons, enhancing user experience, and setting your business apart from others.
You get the flexibility to innovate without needing to be a tech wizard.
Next up, we'll discuss how Shopify's scalability ensures that your store grows with you. Hold onto your hats; this is exciting stuff!
Scalable
Dreaming of growing your business and reaching new heights?
You're not alone!
But, have you thought about how your eCommerce platform can adapt to your success? That's where Shopify's scalability comes into play. Let's explore how it can make growth smooth and effortless for you.
Grow Without Worry
With Shopify, you don't have to stress about outgrowing your platform. Whether you're adding more products or experiencing a spike in traffic, Shopify is designed to handle it with ease.
Different Plans for Different Needs
Starting small? That's totally fine! Shopify offers various plans tailored to different business sizes. As you grow, you can simply move to a plan that fits your new needs without any hassle.
Speed and Performance
Even as your store grows in size and popularity, Shopify ensures that it remains fast and responsive. That means a smooth shopping experience for your customers, no matter how many of them are browsing at once.
Integration with Top-notch Tools
You'll find that Shopify's scalability extends to integrating with top-tier tools like advanced CRM systems, marketing automation, and more. As you grow, these integrations can become invaluable assets.
Easy to Add More Features
Want to add a new payment gateway, more languages, or other complex features? Shopify's flexibility ensures that adding new functionalities doesn't become a technical nightmare.
Scalability with Shopify is like having a business partner that's ready to grow with you.
No headaches, no need for a complete overhaul, just seamless adaptation to your expanding needs.
You focus on building your empire, and Shopify will make sure the technology keeps up. It's your success, made simpler!
Now, let's look into how Shopify maintains being SEO-friendly. It's more exciting than it sounds – trust me!
SEO-friendly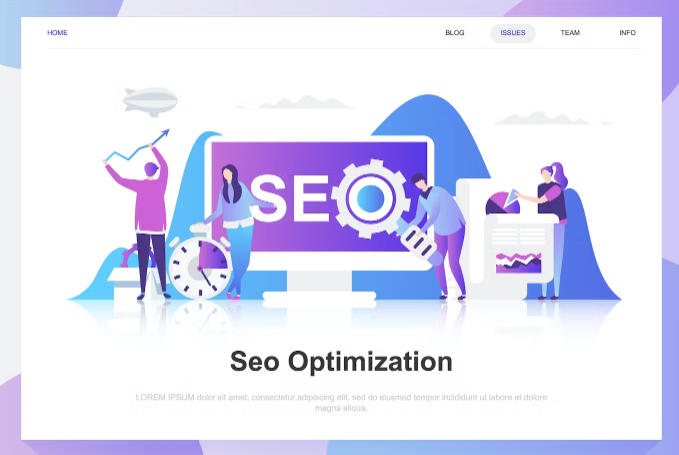 Are you curious about how customers find your store online? It's all about SEO – Search Engine Optimization.
But wait, don't let that term scare you away! Shopify makes it unbelievably simple to get your store ranking high in search results. Let me show you how.
Built-in SEO Tools
Shopify's platform is designed with SEO in mind. You can easily add meta descriptions, keywords, and alt text for images on your eCommerce website without needing to be an SEO guru. Simple, right?
Customizable URLs and Titles
You have control over the URLs and titles of your eCommerce website, meaning you can make them relevant to your products and audience. This helps search engines understand what your page is about and rank it higher.
Mobile Optimization
More and more people are shopping on their mobile devices. Shopify ensures your store looks great on phones and tablets, which is something search engines love.
Fast Loading Times
No one likes to wait for a page to load, and search engines know that. Shopify's fast loading times help boost your store's rankings so customers find you quicker.
Easy Integration with Google Analytics
Want to understand how people are finding your store? Shopify makes integrating with Google Analytics a breeze, letting you see which keywords are working for you.
Regular Updates for SEO Best Practices
Shopify keeps up with the latest SEO trends and regularly updates its platform to comply with best practices. This ensures your store is always in line with what search engines want.
SEO might sound complex, but with Shopify, it's as easy as pie.
You don't need to spend hours learning about algorithms and ranking factors. Just follow Shopify's user-friendly tools, and your store will be appearing in search results before you know it.
And remember, higher rankings mean more customers knocking on your virtual door!
Now, you might be wondering, "Is Shopify all sunshine and rainbows?" Let's move to our next section where we'll discuss some cons of using Shopify. It's always good to see the full picture!
Cons of Using Shopify
Now, don't get me wrong, Shopify is fantastic for setting up and running your eCommerce website. But, like anything in life, it's not perfect. Let's take a realistic look at some areas where Shopify might not be the ideal choice for everyone.
Pricing
Shopify offers great features, but they come with a price tag. Depending on your needs, the monthly subscription can add up. Plus, some essential apps and plugins might require additional fees. Budget-conscious folks, take note!
Fewer Professional Developers Compared to WordPress
If you're comparing Shopify with platforms like WordPress, you might find fewer developers specializing in Shopify. It can make finding the right help a little trickier if you need specific customizations.
Customization Limits
Shopify offers amazing templates and customization, but there's a ceiling. For highly specific or unique design needs, you might find the platform limiting. It's flexible, but not infinitely so.
Difficulty Migrating to Other Platforms
If you decide to move your store to another platform down the road, it can be a bit of a headache. Shopify doesn't always play nice with other platforms, so migrating can be time-consuming and complex.
No Email Hosting
Shopify doesn't provide email hosting, meaning you'll need to set up your business email with a third-party provider. It's not a deal-breaker but an extra step to consider in your planning.
Optimized for Selling, Not Content Management
Shopify shines when it comes to selling products, but it's not a content management system like WordPress. If you're planning to run a blog alongside your store, Shopify might not be as robust in that department.
So there you have it, the pros and cons of Shopify. But wait, we're not quite done. Let's wrap everything up in our conclusion, where I'll help you decide if Shopify is the right platform for your eCommerce website!
Conclusion
Choosing the right platform for your eCommerce business is a big decision, and hopefully, this guide has shed some light on what Shopify can offer.
From its user-friendly interface to its robust features, it's no wonder that Shopify has become a go-to choice for many entrepreneurs when it comes to their eCommerce websites.
But, it's not a one-size-fits-all solution. Your specific needs, budget, and goals should guide your choice. And that's where we come in!
Here at Unique Web Designer, we understand the ins and outs of Shopify web development.
Whether you're just starting out or looking to take your existing eCommerce website to the next level, we're here to help. Our team of experts can tailor a Shopify solution that's perfect for you, navigating the pros and cons to create a site that's not only beautiful but effective.
Remember, it's not just about building a website; it's about building a successful online business. And with Shopify and Unique Web Designer on your side, you've got a powerful combination to help you achieve your dreams.
Feel free to reach out to us, and let's turn your vision into reality. Your successful eCommerce journey starts here!