Ecommerce Website Designer
Ecommerce


Web Design & Development Company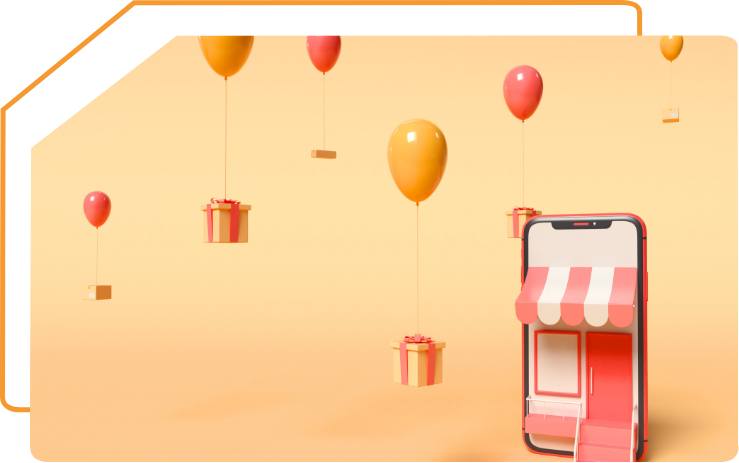 We have the technical skills to deliver your dream
e-commerce website.
We are a dynamic group of Fort Lauderdale web designers passionate about taking on new challenges! With communication and innovation at our heart, we're prepared to collaborate with you to craft triumphant ecommerce web solutions. Excelling in hearing and grasping your needs, we're committed to delivering successful ecommerce web design. Our team of e-commerce website developers possesses the expertise, experience, and zeal necessary to offer an extensive variety of website design and development services to boost your business.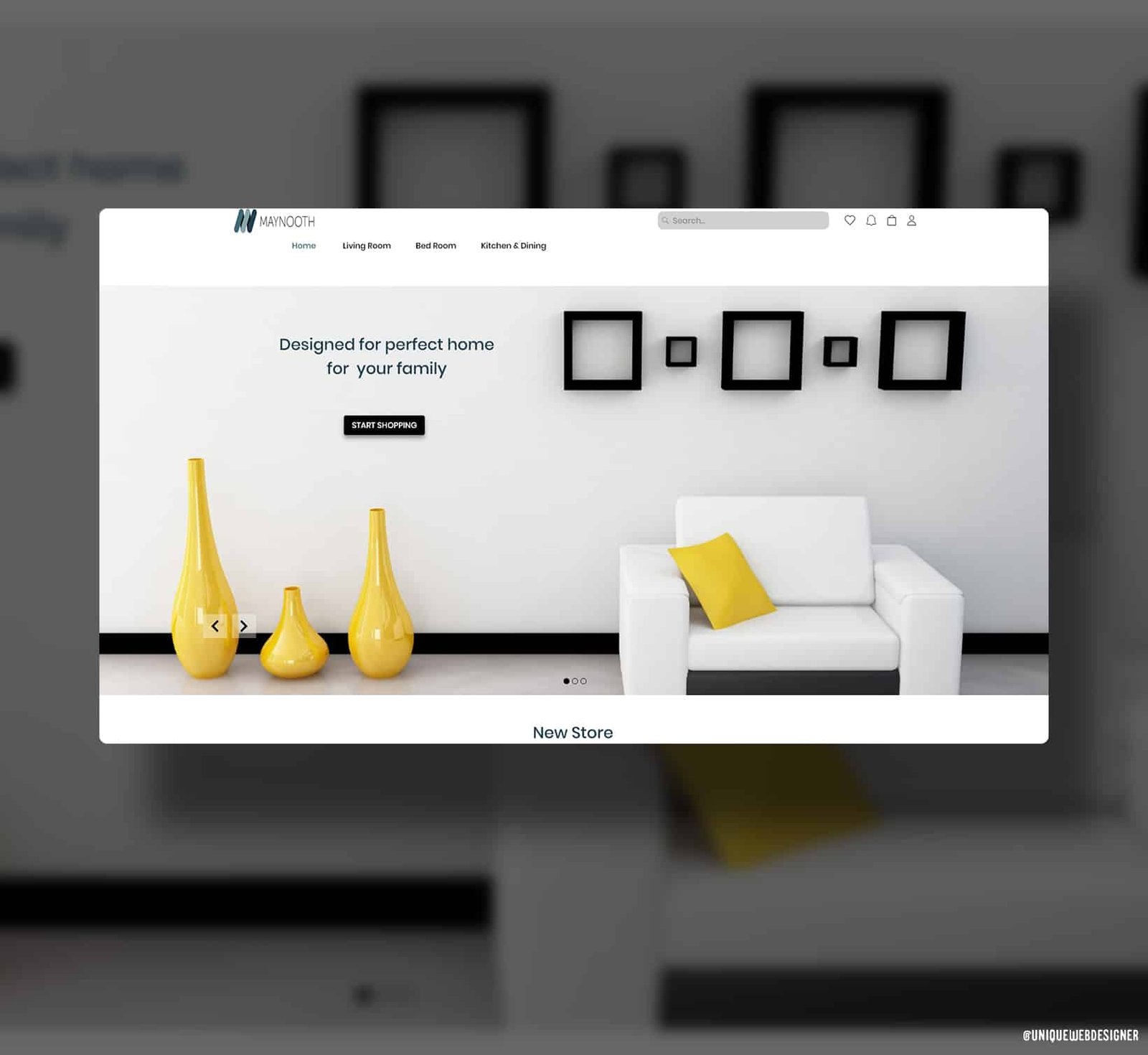 We're all about building relationships with you. In the exciting world of ecommerce website design, your satisfaction is our key to success. That's why we work tirelessly to understand and meet your unique web development needs.
We won't confuse you with fancy sales pitches. Instead, we believe in educating you, helping you understand your options, and partnering with you to make the best decisions for your online business. This personal approach leads to real, measurable results.
You might be wondering why so many of our clients come back or refer us to others. It's simple: we treat your investment as if it were our own. Whether we're crafting a new logo or building a state-of-the-art e-commerce WordPress site, we're here for you.
We take your dreams and aspirations seriously, focusing on providing the friendliest and most effective ecommerce web design solutions. Everything we do is personally tailored to you, making your online store shine and your business thrive.
Benefits of  Ecommerce to your Business
Reaching a Global Audience: Ecommerce opens doors to a vast, global audience that was previously unreachable for many businesses. With an online store, geographical barriers dissolve, allowing you to sell to customers from different cities, states, or even countries. This expanded reach can lead to increased sales opportunities and growth for your business.
Operational Efficiency and Cost Savings: Operating an ecommerce store can be significantly more cost-effective than a traditional brick-and-mortar establishment. With no need to maintain physical premises, you can save on rent, utilities, and staffing costs. Automation of transactions and inventory management further streamlines operations, freeing up time and resources to focus on other vital aspects of your business.
Personalized Shopping Experiences and Data Insights: Ecommerce platforms allow you to harness customer data to create tailored shopping experiences. You can track browsing habits, purchase history, and preferences to offer personalized recommendations and promotions. This targeted approach can lead to higher conversion rates. 
We have designed hundreds of e-commerce websites for clients in many different niches. We've had the opportunity to design and develop ecommerce websites for businesses all around the world. Below are just a few of the ecommerce industries that we have created winning web solutions for.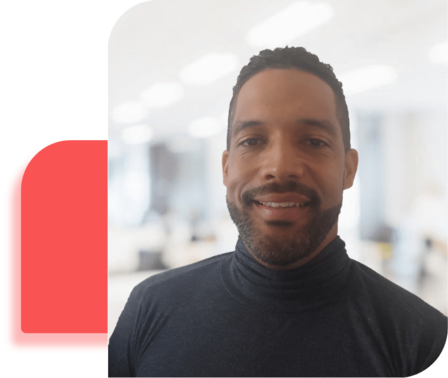 Affiliates
Book Sales
Car Sales
Clothing
Cookware
Education
Entertainment
Face Masks
Finance
Gardening
Jewelry
Insurance
Medical
Military Drones
Pest Control
Rentals
Travel
Video Creation
Weddings
And More…
Our E-commerce Website Design Pricing
Choose one from the below mentioned packages or contact us to receive a free custom quote.
Best suited for small ecommerce shops with five products or less.
eCommerce Integration
Up to 5 Products
Custom WordPress Website
1 Hour Brainstorm Session
Mobile Responsive
Contact Form
Social Media Integration
Google Maps Integration
Email Signup
Photo Sourcing
2 Rounds of Revisions
For Example:
3 Page Site $2100
($200 per additional website page)

5 Page Site $2500
($200 per additional website page)

10 Page Site $3500
($200 per additional website page)
Best suited for medium sized shops with more than five products.
eCommerce Integration
Up to 10 Products
Custom WordPress Website
1 Hour Brainstorm Session
Mobile Responsive
Contact Form
Social Media Integration
Google Maps Integration
Email Signup
Photo Sourcing
Search Engine Optimized
Complimentary Privacy Policy Page
Speed Optimized
Search Bar
30-Min "How to" Tutorial
3 Rounds of Revisions
For Example:
3 Page Site $2600
($200 per additional website page)

5 Page Site $3000
($200 per additional website page)

10 Page Site $4000
($200 per additional website page)
Best suited for larger ecommerce shops with twenty prodcuts or more.
eCommerce Integration
Up to 20 Products
Live Chat Integration
Custom WordPress Website
1 Hour Brainstorm Session
Mobile Responsive
Contact Form
Social Media Integration
Google Maps Integration
Email Signup
Photo Sourcing
Search Engine Optimized
Complimentary Privacy Policy Page
Speed Optimized
Search Bar
Google Analytics
1-Hour "How to" Tutorial
3 Rounds of Revisions
For Example:
3 Page Site $3600
($200 per additional website page)

5 Page Site $4000
($200 per additional website page)

10 Page Site $5000
($200 per additional website page)
Website from Scratch
E-commerce Integration
Custom WordPress CMS
Brainstorm Session
UX | UI
Mobile Responsive
Custom Buttons
Photo Sourcing
Social Media Integration
Search Engine Optimized
Complimentary Privacy Policy Page
Speed Optimized
Contact Form
E-mail Signup
Search Bar
Upload up to 100 Products
Live Chat Setup
XML Site Map
Google Maps
Google Analytics Installation
Google Webmasters Setup
2-Hour "How to" Tutorial
3 Rounds of Revisions
100% Satisfaction Guarantee
Features of a Successful Ecommerce Site
The features of a successful ecommerce site go beyond a sleek design and appealing visuals. A truly effective ecommerce website is a harmonious blend of functionality, usability, and aesthetics. Here's what it entails:
User-Friendly Navigation: An intuitive layout that allows customers to effortlessly browse, search, and find the products they're looking for. Every step should feel natural and easy, guiding the visitor from landing page to checkout.
High-Quality Product Images and Descriptions: Crystal-clear images paired with accurate and engaging product descriptions allow customers to fully understand what they're purchasing. Videos, 360-degree views, or zoom options can further enhance this experience.
Secure and Convenient Payment Options: Offering a variety of payment options caters to a wider audience. Security is paramount, so employing recognized payment gateways and displaying security badges can build trust.
Responsive Design: A design that looks and functions seamlessly across devices ensures a consistent user experience, whether your customers are on a desktop, tablet, or mobile phone.
Efficient Checkout Process: A streamlined and simple checkout process that minimizes hurdles and unnecessary steps. Offering guest checkout and saving customer information for return visits can enhance this experience.
Search Engine Optimization (SEO): Your site must be found easily through search engines. Implementing SEO best practices means more organic traffic and visibility for your online store.
Social Media Integration: Connecting your site with social media channels not only enhances marketing but also builds community and social proof.
Customer Support and Live Chat: Immediate assistance when needed can turn a hesitant shopper into a confident buyer. Offering live chat and easy-to-find contact information adds a human touch.
Personalized Shopping Experiences: Through personalized recommendations and tailored content, you can make the shopping experience unique for each visitor.
Clear Shipping and Return Policies: Transparent policies help to set clear expectations and foster trust.
Analytics and Reporting: Understanding customer behavior, sales trends, and site performance is crucial for ongoing improvement. Implementing robust analytics tools helps in informed decision-making.
Reviews and Testimonials: Encouraging and displaying customer reviews builds trust and offers invaluable social proof.
Compliance with Legal Requirements: Ensuring that your site complies with all legal requirements, including GDPR for privacy and accessibility standards, is essential for reducing legal risk and building trust.
Strategic Call-to-Action (CTA): Well-placed and compelling CTAs guide users towards making a purchase or taking another desired action.
Loading Speed: A fast-loading site improves user experience and can positively impact search rankings.
When these features align perfectly, they create an ecommerce website that's not only visually attractive but also powerful in converting visitors into customers. At every step, the focus is on the customer's needs and how to fulfill them in the most efficient and enjoyable way possible.
Frequently Asked Questions
Here are some of our most frequently asked e-commerce web design questions and answers.
How much do you charge to develop my e-commerce website?
There's not one single answer to this question. We have several e-commerce web design packages that you can choose from, but most website design projects are quoted based on the needs of each individual project. Every e-commerce website is unique and requires different components; we design and develop custom websites specifically to meet your needs. We'll ask a lot of questions, assess your needs, and give you a price quote based on that information. Our smallest package starts at $1,500. Please contact us to receive your custom quote!
How long will it take to complete my e-commerce website?
Our standard timeline is 3-5 weeks to complete an e-commerce website but this largely depends on the project since the size and pace of any project are set by each client. How much information you can provide during the initial stages, your feedback, and how quickly the content is provided – all this affects the speed of completion.
Do I need to be in Florida or the USA to work with you?
No! We work with clients all over the world and can communicate by email and scheduled calls through Skype, Zoom, or Whatsapp.
Do you provide website hosting and domain?
No, you will be responsible for website hosting and domain. This ensures that you have full access to your website upon project completion. However, we can recommend hosting packages to you (SiteGround and Bluehost) and help you pick the right domain name.
Who is responsible for writing the text and content for my website?
You are the expert on your business so we always recommend that you provide all text and content for your site. However, if you need assistance, we have a copywriter who can create original content for your website at an additional cost of $80 per hour.
How much input do I have in the web design process
Plenty! Your input is crucial to the website design and development process. We'll start by asking a lot of questions about your needs and preferences in order to bring your ideas to life. We also ask that you provide sample websites before we begin your project to visualize your likes and dislikes. Remember this is your website and we are a team, so we will need your input in order to create the perfect website for you.
Will I be able to update the site myself once it's delivered?
Yes! We encourage our clients to take control of their website and learn to manage the content on their own. You will be able to easily make text updates, image changes, new products, and pricing through your WordPress dashboard. However, we do recommend a professional (developer) to complete more complex changes and maintenance such as design or structure changes.
Will my e-commerce website be responsive (mobile friendly)?
Yes! We see no point in having a website that isn't mobile friendly as most online traffic these days comes from mobile devices. That's why every website that we build is optimized to look great on all mobile devices.
Is SEO Included with my e-commerce website?
We build SEO friendly websites and install plugins that help with SEO, but monthly SEO services are not included with your site. If you have interest in on-going SEO for your website please contact us for a custom quote.
Do you only provide web design and development services?
No, we also specialize in:
What forms of payments do you accept?
Upon agreement of the quote presented, we will accept Debit, Visa, MasterCard, and Amex through PayPal. We also accept cash and cheques from local clients. Other options are Zelle, Cashapp, Venmo, and direct wire transfer.
How do we get started?
Fill out our contact form or call us at 561-771-4140 to discuss your web design project and receive a free quote.
E-commerce Web Development