WordPress is the most popular content management system (CMS) in the world.
There are currently over 455 million sites that use WordPress.
WordPress is currently used by approximately 62% of the top 100 fastest-growing corporations in the United States (Inc. 5000).
Every month, more than 70 million new blog posts are published on WordPress.
WordPress is free to use, which makes it a great choice for people who are just getting started with their own website.
However, installing WordPress and configuring it correctly can be difficult for beginners to figure out on their own.
Fortunately, there are many resources available that provide help and support for WordPress users!
This article will take you through 11 of the best places to get free support when using WordPress.
#1. The WordPress Dashboard
As a WordPress website owner, you're probably spending a significant amount of time in your dashboard.
The WordPress development crew is well aware of this, and the dashboard has context-specific assistance built in.
It shows you some basic information about the current screen. To access this support, go to the Help tab at the top of the WordPress dashboard:

Depending on your current location, the information you see will be different. When you're just getting started with WordPress, the quick tips are ideal.
They may also be useful when you're exploring a certain screen for the first time and want an overview of what it's all about: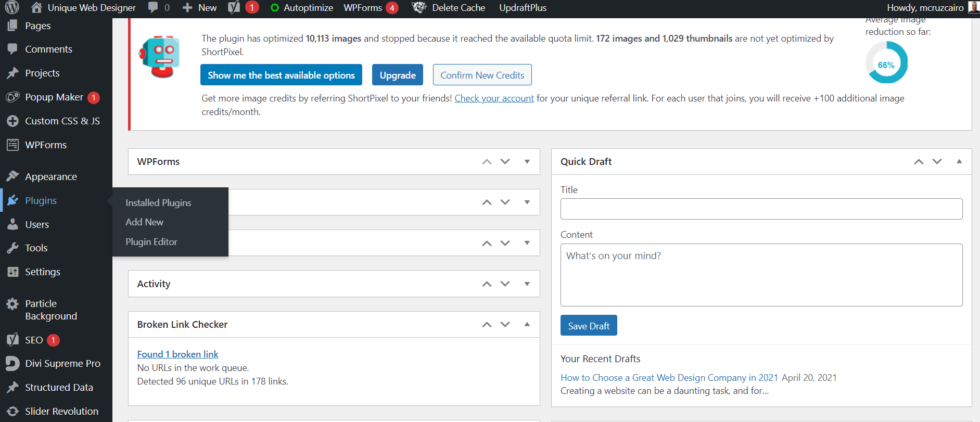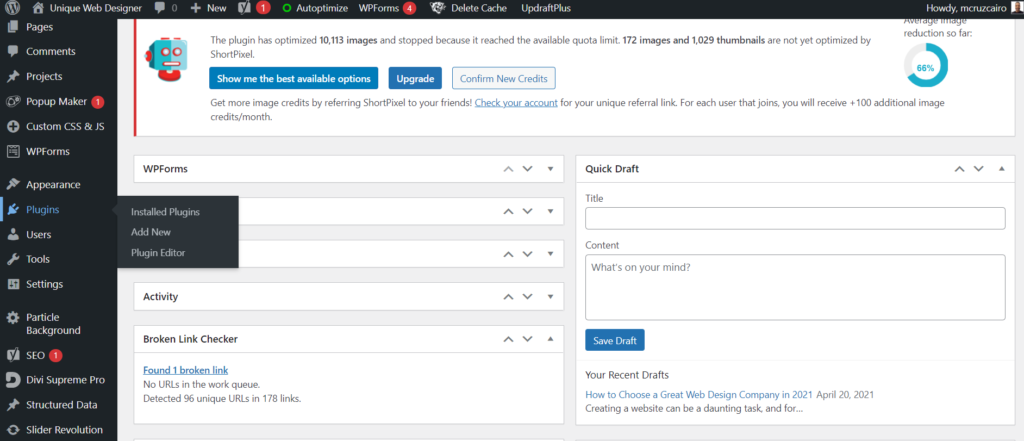 WordPress's built-in help is quite limited. The Help tab, on the other hand, includes links to sections of the official WordPress documentation that are relevant.
Even if you're a seasoned WordPress user, the Help tab may be beneficial as a shortcut.
If you have a question about the current screen that you are in, click on Help and select the relevant option from the drop-down menu to go straight to the WordPress official documentation's corresponding page.
#2. Facebook Forums
Facebook groups may be the ideal place to get help and support for your WordPress site if you're seeking free WordPress assistance and resources but want a more personal approach than a typical WordPress support document.
Follow the rules of each group, which you can usually discover in a pinned post or the group's description.
Administrators can be strict about self-promotion and spammy activity, so don't risk being banned!
Many have a one-strike and you're out policy, so double-check the group rules on posting and interacting beforehand.
Let's make their lives easier by participating in the group and respecting their rules.
Check the group's activity level. The Activity box at the bottom of each group's About page provides an indication of how many posts were made today, in the previous month, and how many members the group has.
It's entirely up to you which group you join, but if you have a question that you need an immediate response for, go with a more active group.
#3. LinkedIn Groups
Did you know that LinkedIn has groups similar to Facebook?
If you're searching for a WordPress help forum from other business-minded people, this might be the place to go.
You may interact with WordPress experts and begin forming valuable long-term relationships.
These groups may be ideal for busy people like yourself who need assistance and want a less cluttered environment. After all, that is what LinkedIn is all about.
Here are a few groups to consider:
#4. WordPress Codex
WordPress does not come with a physical handbook. However, WordPress has a digital handbook in the form of the WordPress Codex:
Looking to learn WordPress? This is your one-stop-shop for all things WordPress, including the many classes, hooks, and functions you'll use when tinkering with WordPress.
The Codex contains explanations, descriptions, and examples to assist you in better understanding how each WordPress component works.
The Codex is a very thorough handbook. However, because there is so much information, it might be difficult to navigate.
If you're looking for more information about a certain class, hook, or function, we strongly suggest using the search box.
Otherwise, you may spend a significant amount of time sifting through the pages one at a time: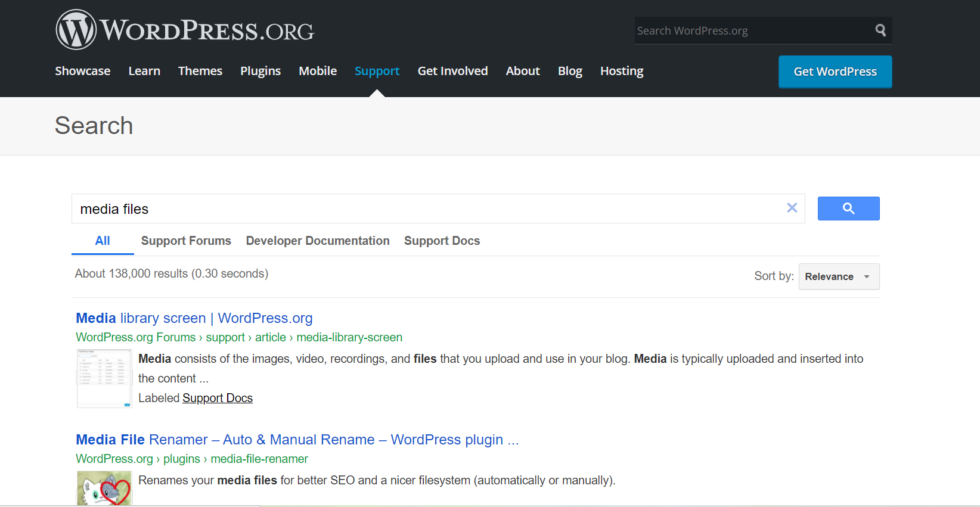 While the Codex is primarily geared towards web developers, it also contains some useful tutorials for beginners.
For example, it contains step-by-step instructions for setting up WordPress and guides on how to use it.
Don't be scared if you're new to this Content Management System (CMS) because there's a lot of developer information.
The less-technical portions of the Codex are ideal entry points into the world of WordPress.
#5. WordPress Support Forums
You may frequently want to learn more about a subject in general. However, you may also have a precise issue that needs a quick solution.
For example, you may be seeing error messages caused by a specific plugin or feature on your business website.
There may not be a specific document that addresses your problem.
In these scenarios, I recommend that you use the WordPress support forums:
This is your chance to interact with the WordPress community. Perhaps you'll find that your problem has already been addressed.
Search the forums for your problem before starting a new topic. If you're fortunate, you may find the solution: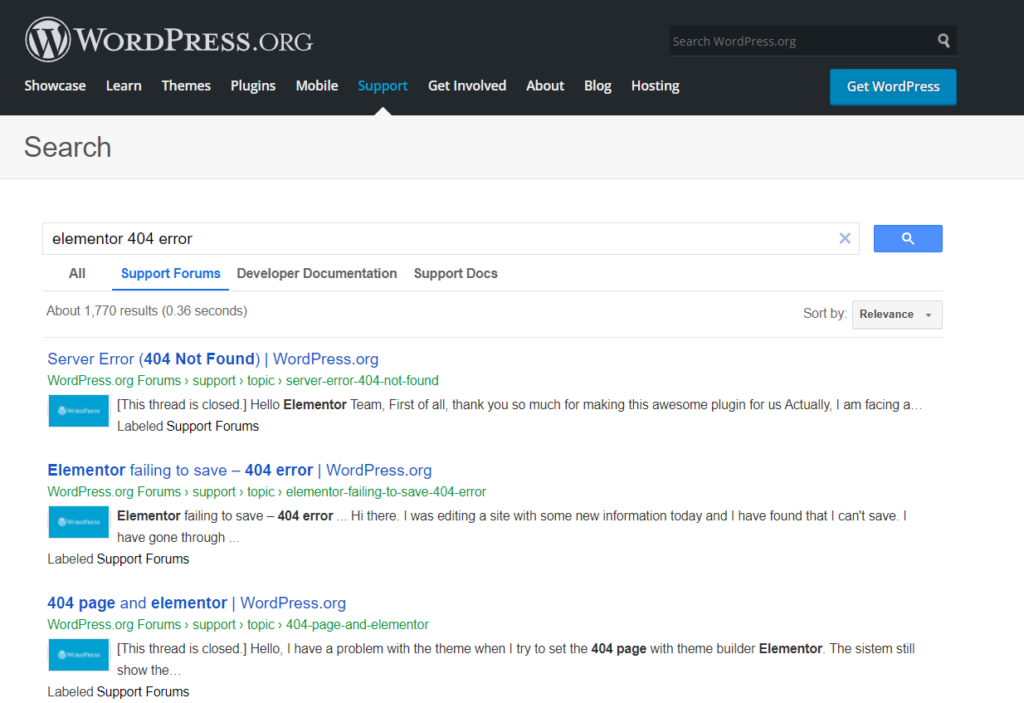 If you can't discover the information you're looking for, start a new topic.
It's worth noting that these discussion boards are manned by volunteers.
As a result, it's unjust to demand the quick turnarounds and levels of assistance that paid support can provide.
However, these WordPress forums are filled with energetic WordPress experts that enjoy helping others.
Ask your questions and be patient. A WordPress expert will be glad to help you.
#6. Quora
Quora is a questions and answers website that is suitable to use while looking for help with your WordPress website. site
It's free to ask a question on Quora, but you must sign up for an account before participating in conversations.
You can also search on Quora to see if your particular question has already been answered.
Many well-known web design companies use Quora to display their authority by answering questions related to WordPress and other web design related topics.
So if you don't find your topic, ask your question and wait for all the answers.
#7. Reddit
Reddit is a network of communities where people can dive into their interests, hobbies, and passions.
It's a user-driven platform where users can ask questions and share information.
I recommend that you use Reddit if you're stumped and cannot find a quick answer to any WordPress problems that you might be experiencing with your website.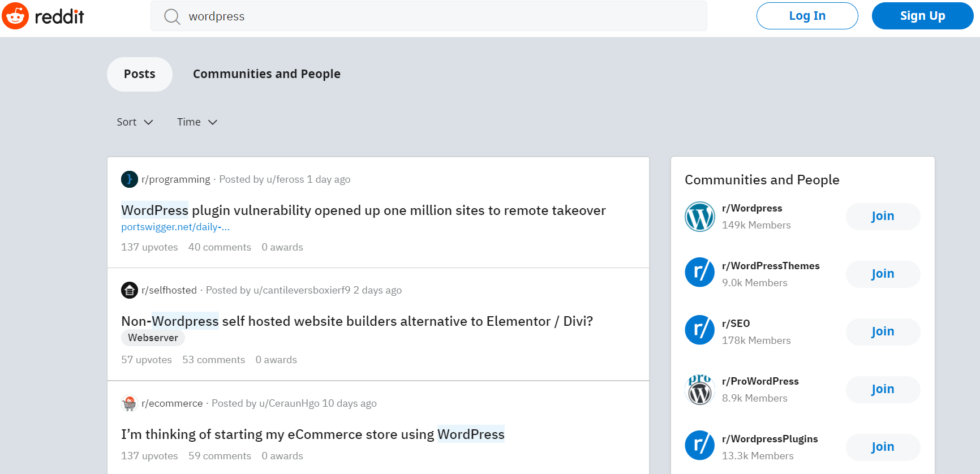 Lastly, if you're going to use Reddit, I recommend that you search for WordPress first to reduce the number of distractions and then browse through the results.
You'll discover current questions and active communities, developer forums, and general WP help all in one place.
#8. The Developer Handbook
The Developer Handbook, which is appropriately named, is geared towards developers and contains more extensive information than the Codex.
Don't be discouraged if you're a beginner. You can still find useful information that can help you with your WordPress website.
You'll find documentation for the WordPress codebase, including its own distinct features, classes, methods, and hooks: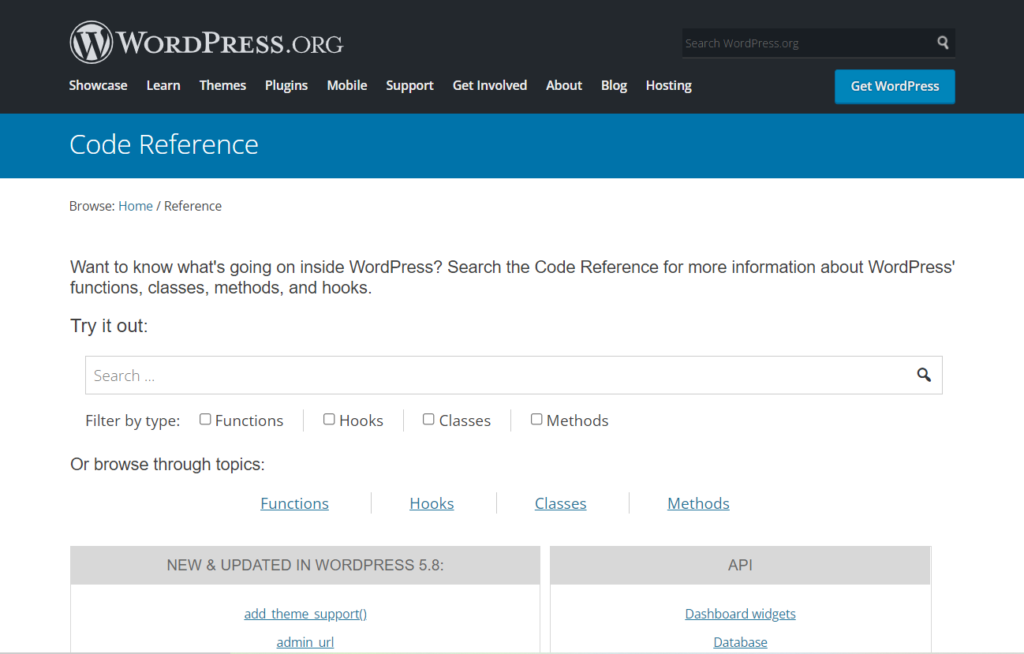 The Handbook should answer all of your WordPress technical questions.
#9. Themes and Plugins WordPress Support Pages
Occasionally, you may run into a problem with a certain theme or plugin.
Good news… WordPress offers support pages for all themes and plugins included in its official repository.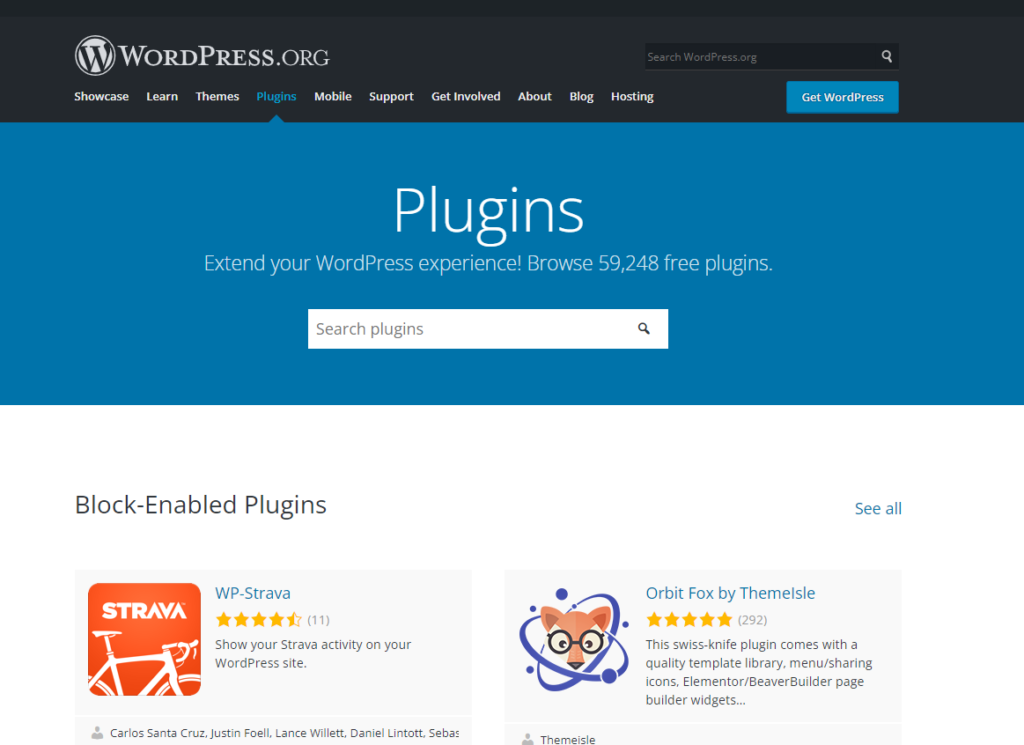 To access this assistance, search for the product's listing and then select the Support tab.
Others may be having the same issue with the theme or plugin.
As a result, it's a good idea to go through previous discussions before creating your own.
If you don't find what you're looking for, feel free to start a new thread.
To increase your chances of getting a useful response, include as much information as possible in your post.
Developers of themes and plugins often take an active part in their softwares' Help pages.
As a result, you may receive assistance from the individual who created the theme or plugin.
#10. Search Engines and YouTube
Most people automatically go to Google when they have a question that they want answered on the spot.
There should be no difference if you're in need of free support for your WordPress website.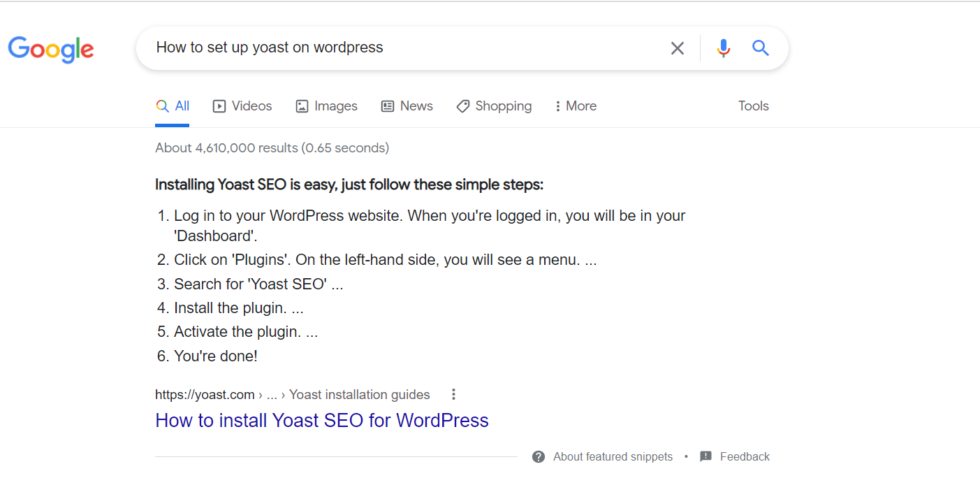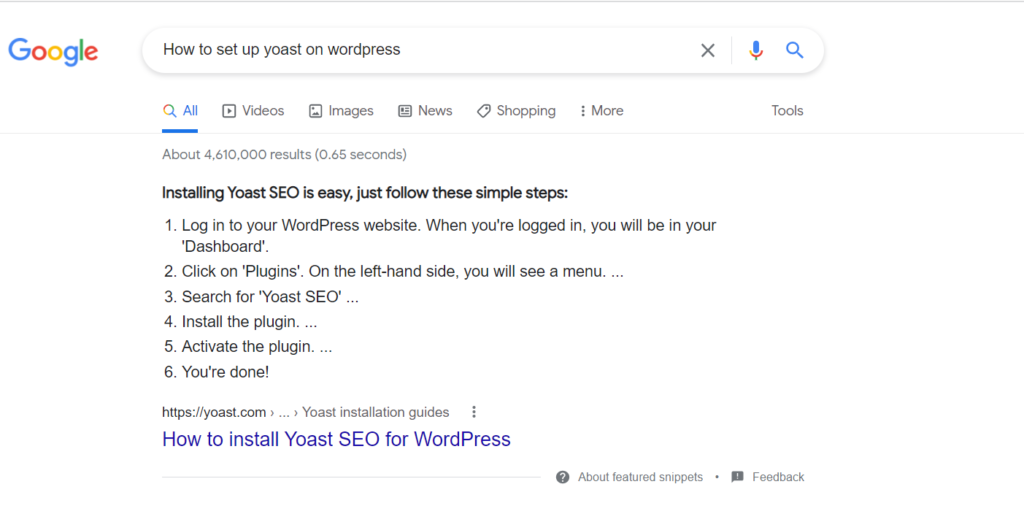 Simply go to Google and search for a WordPress topic that you want to learn more about or are having problems with.
Swift through the Google results and choose the one that seems to better suit your needs.
If you don't find what you're looking for, just go back and pick another one.
YouTube: This was my go-to place when I started designing websites for clients as a freelancer.
I don't use it as much now because most of what you will find is geared towards beginners.
Even the people that go in-depth into a topic will explain and define everything as if you've never used WordPress so it's more of a time-waster for me.
However, I owe much of my web design knowledge to the YouTube community and recommend its use to anyone looking to learn more about WordPress.
#11. Professional (Paid) WordPress Support
If you have a simple question, you can always turn to the WordPress community for assistance.
However, this assistance generally comes from kind volunteers and enthusiastic WordPress users.
As a result, it's vital to set reasonable expectations for the amount of help you can anticipate from the community.
For many entrepreneurs, their WordPress website is crucial for their business. Your site may be your entire company.
For example, if you operate an e-commerce website, you can't afford to wait hours or days for someone to respond to your Facebook post or forum thread.
This is when expert WordPress assistance becomes a life-saver.
By finding a good web design company, you'll be guaranteed access to professional one-on-one support.
This can ensure a quick resolution to resolve whatever WordPress problems you're experiencing.
Conclusion 
WordPress is a user-friendly and easy-to-use platform. However, we all need some technical assistance from time to time.
If you're experiencing problems with your WordPress website, there are solutions in a number of places.
You can use official WordPress.org channels such as the WordPress Codex and the Developer Handbook.
Not your cup of tea? You can also look for answers on Facebook forums, LinkedIn groups, and my favorite: YouTube.
Want to know the best part? They are all free!
That being said, free community support can only take you so far.
If you have complex WordPress technical questions or need to resolve a problem quickly, then it's always wise to have a WordPress expert on your side.