Healthcare Website Design Company
Professional Web Design for the Health Care Industry
Innovative web design tailored for the healthcare industry, supported by a team of expert web developers and SEO specialists.
Featured Healthcare Websites
Welcome to Unique Web Designer
Your premier healthcare website design company. We specialize in crafting unique digital experiences tailored specifically for the healthcare industry. Whether you're a hospital, dental practice, medical clinic, or a specialized medical service provider, our dedicated team is here to ensure your online presence resonates with your unique audience.

Attract More Customers
A website helps you reach a broader audience, turning online searches into real-world clients. It's your 24/7 storefront, inviting potential customers to explore your services.
Build Trust and Credibility
With a professional website, you can showcase testimonials, certifications, and previous work. It's a digital handshake that tells customers, "You can rely on me."
Stand out from your Competitors
A well-designed website differentiates you from the competition, reflecting your unique approach and quality of service. In a crowded market, it's your edge to beat your competition.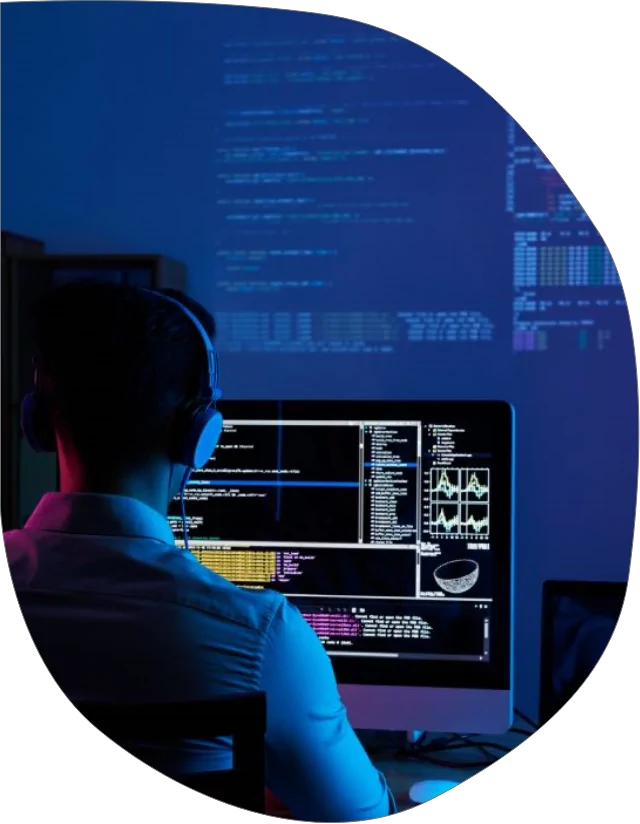 Why Work With Unique Web Designer?
At Unique Web Designer, we deeply comprehend the healthcare industry's intricacies and unique demands. Recognizing that your profession extends far beyond patient care, we design intuitive, HIPAA-compliant, and patient-friendly websites. These designs mirror the precision and empathy at the core of your healthcare services. From general healthcare web design to specialized medical website design, we tailor each site to your unique needs.
But our work doesn't end with design; we take it a step further. We ensure that your website functions as more than just an online brochure – it's a strategic tool to engage patients. Our SEO techniques, targeting the healthcare industry, make certain you're seen by those seeking medical assistance, without any technical confusion.
We respect your time as healthcare professionals. Being aware that in the healthcare world, every moment is precious, we're committed to bringing you online without unnecessary delays. We handle the digital aspects so you can concentrate on what you do best: providing quality care.
Opting for Unique Web Designer means choosing a healthcare website design company that truly understands your business. It's not just about creating a site; it's about crafting an online presence tailored to the healthcare industry that works tirelessly just like you.
Katherine Grabowsky
2022-04-22
Miguel is fantastic! He's extremely responsive and flexible with tight timelines. I would highly recommend his web development services!
Unique web designer diseño mi página web y fue todo un éxito. Son muy profesionales y te mantienen al tanto de todo. Very good web design agency. Thank you.
Lynn & Josh Delahan
2022-04-06
Miguel is responsive, knowledgeable, patient, and professional. I highly recommend his services.
Goji Juicery and Kitchen
2022-01-29
Great designers!
Miguel is a great guy to work with. He's friendly, has good suggestions, and works hard to make sure his clients are satisfied. He has the technical chops and is someone you can count on to build you a high quality website at a fair price. He also has a great demeanor and is very easy to work with!
Daysia Josefina Cepeda Estevez
2021-08-27
I had been looking for a Miami web design agency for a few months before I found Unique Web Designer. I was hesitant to hire them at first but right now I just wish I had found them quicker. When it comes to web design and development there is nothing these guys cant do and this is coming from a very demanding individual. If you're on thr fence like I was, give these guys a shot and thank me later.
Yahaira Alicea
2021-06-07
Had been looking for a good web development company in fort lauderdale for the past few months and I came across these guys. All I can say is amazing. Their attention to detail and communication is second to none. Once I save up a little money I will be doing SEO with them as well. Thank you guys.
Thank you to entire Unique Web Designer and web development team. Miguel was very responsive and professional. Throughout the process he kept us updated and suggested creative ideas.
Miguel was absolutely very professional to work with. He took my ideas from scratch and developed my dream website for my fitness brand. He was always willing to make changes and updates whenever I asked. It was an absolute pleasure to work with him. If you are looking for a talented yet patient developer he is your Man. Thank you again!
One of the top web development firms in Miami. Talented, fast, and efficient. I highly recommend.
The Right Website Development Process for the Medical Industry 

Planning
Understanding your healthcare needs and goals is our priority. We'll carefully analyze your requirements, create a tailored strategy, and set clear milestones, ensuring your medical website design aligns with your vision.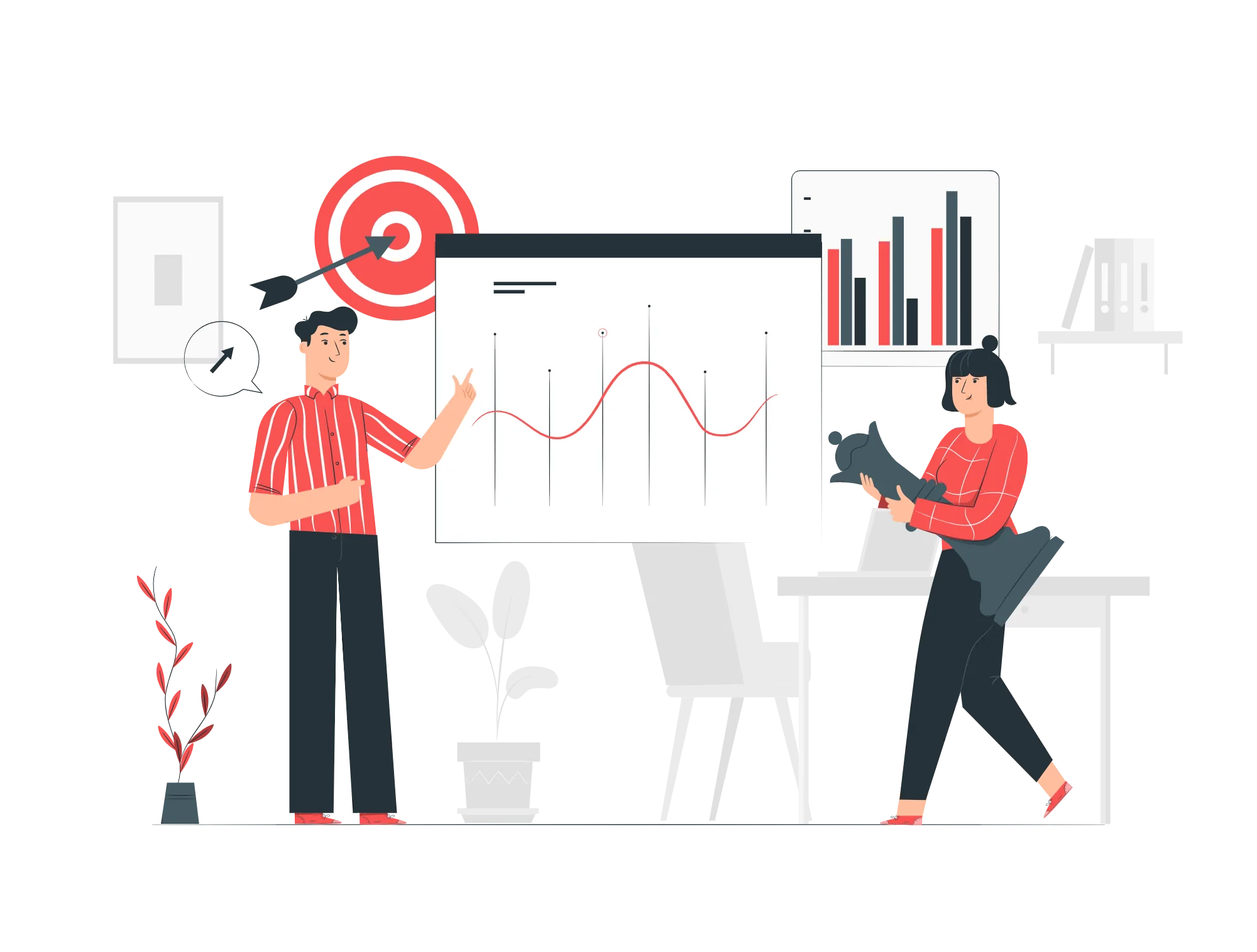 Design
Creativity meets functionality in this phase. Our skilled healthcare website designers craft visually appealing, user-friendly layouts while integrating essential features specific to the healthcare industry, making your site both engaging and informative.
Revisions
Your feedback is crucial to us. We'll present our designs and collaboratively refine them, making necessary adjustments until every element resonates with your expectations and the needs of your healthcare practice or institution.
Launch
Launching your medical website is a significant milestone. We ensure a smooth transition, optimizing every detail for performance and SEO. Your job is to simply rejoyce.
Elements of Highly Effective Website Design for Healthcare
Responsive Design
In the fast-paced world of healthcare, accessibility is key. We design medical websites that seamlessly adapt to various devices and screen sizes, ensuring a smooth and intuitive experience for your patients, whether they're accessing your site from a desktop, laptop, tablet, or mobile phone. Our responsive design approach prioritizes usability, allowing patients to find the care they need, anytime and anywhere.
Custom Design
We recognize that each healthcare provider or medical facility is unique. That's why we offer custom design solutions tailored specifically to meet the individual needs and objectives of your healthcare business. Whether it's creating a distinctive branding element or implementing specific site functionalities, we create a design that truly resonates with your patients and aligns with your medical practice. Having a personalized online presence sets you apart in the competitive healthcare industry.
ADA Compliance
In recognizing the importance of accessibility for all, we meticulously design our healthcare websites to meet ADA compliance standards. Our commitment to inclusivity ensures that your site is accessible to every visitor, providing a seamless experience that accommodates all abilities and needs.
Search Engine Optimization (SEO)
Navigating the healthcare landscape can be complex, but finding your website shouldn't be. We employ robust SEO strategies tailored to the medical industry, ensuring that your healthcare services are easily discovered. From intuitive site structures to consumer-friendly content, we build a digital pathway that guides patients right to your virtual door.
Data-Driven User Experience Design
Understanding the unique needs and behaviors of healthcare seekers is essential to creating a user-friendly experience. Our approach to user experience design is driven by data and tailored to the healthcare industry. We focus on creating intuitive, easy-to-navigate site structures that are both consumer-friendly and responsive to the expectations of patients and medical professionals alike.
Industry Relevant Content
In the ever-evolving world of healthcare, staying current is crucial. Our team specializes in developing consumer-friendly content that is not only tailored to your specific services and products but also aligned with the latest medical insights and guidelines. By providing expertly written, timely, and relevant content, we ensure that your website remains an authoritative and trusted resource for your patients and potential clients.
Award-Winning Web Design and Development
If you're part of the healthcare industry and seeking a healthcare website design company willing to immerse itself in your field to represent your practice or institution in its most authentic and favorable light, your search ends with us. Unique Web Designer is committed to your success.
As an award-winning medical website design company, Unique Web Designer has an expert team of web developers ready to provide an array of services designed to meet your healthcare business goals.
Our innovative healthcare website designers will work hand-in-hand with you to transform your vision of a sophisticated and user-friendly website into reality. From the initial conversation to the final product, our team's personalized attention ensures a seamless and engaged web design experience.
Each member of our web design team excels in crafting unique websites tailored to the healthcare industry, focusing on contemporary design, speed, responsiveness, and SEO-friendliness. We make sure that your website stands out as a modern and efficient tool, connecting you with patients and clients who need your services.
Why WordPress is the Ideal Choice for Healthcare Website Design
WordPress has become a popular platform for healthcare website design, and for good reason. With its user-friendly interface, WordPress makes managing your medical website an uncomplicated task, even if you're not tech-savvy. This allows healthcare professionals to focus on their patients while still maintaining an active online presence.
The flexibility of WordPress supports the development of customized, feature-rich medical websites. Whether you need appointment scheduling, patient portals, or specialized healthcare content, WordPress offers a multitude of plugins tailored to medical web design.
Furthermore, WordPress adheres to web standards, including ADA compliance, ensuring your website is accessible to all. Its SEO-friendly nature also makes it easier for your healthcare practice to rank higher in search engines.
In a rapidly evolving healthcare environment, WordPress's robust, adaptable platform keeps your website on the cutting edge, providing the perfect solution for medical professionals seeking a cohesive online strategy.
Interesting Healthcare Statistics
| Information | Statistics |
| --- | --- |
| Percentage of U.S. economy from healthcare spending in 2021 | 18.3%, totaling $4.3 trillion in revenue |
| Proportion of U.S. adults working in healthcare | 14% |
| Required savings for medical expenses for a couple aged 65+ | Approximately $315,000 |
| Percentage of adult Americans with inadequate insurance | 43.4%, with 20% unable to access needed care |
| Global ranking of U.S. in terms of health | 35th healthiest country |
Caption: The information presented in the table above is courtesy of Zippia.
Looking for the Perfect Logo?
A logo is more than just a mere symbol; it's the visual embodiment of your healthcare practice, reflecting your mission, values, and professional identity. It's what distinguishes you in a competitive industry and connects immediately with your patients. This understanding guides our approach at Unique Web Designer, where logo design is a critical aspect of our services.
Whether you're launching a new medical facility or refreshing an established brand, our team of skilled designers is committed to crafting the ideal logo for your healthcare business. By working closely with you, we gain insights into your brand's character, ethics, and goals.
Leveraging our blend of artistic talent and healthcare web design expertise, we'll translate your vision into a compelling logo that engages your specific audience. Your logo isn't just a part of your website; it's a central piece of your healthcare brand's identity.
Copywriting is more than just stringing words together; it's about creating a narrative that resonates, engages, and inspires action. In the healthcare industry, this means developing content that speaks to your patients' concerns, mirrors their experiences, and positions you as a trusted healthcare provider.
At Unique Web Designer, we recognize the power of the right words. Our expert copywriters are committed to narrating your story in a manner that's both genuine and compelling. We don't just write; we listen, research, and delve into what sets your healthcare practice apart.
Whether it's persuasive service overviews, educational blog articles, or genuine patient testimonials, we design content that's customized to your audience and in harmony with your brand. We understand the healthcare industry, and we know how to channel that understanding into words that resonate with your patients and reflect your medical website design goals.
Frequently Asked Questions
What makes a good healthcare website?
A good healthcare website is user-friendly, responsive, and accessible on various devices. It should contain clear information about services, easy navigation, and strong calls to action. Including elements like patient testimonials, blog posts with helpful information, and secure patient portals adds value and builds trust.
How much does it cost to build a medical website?
The cost to build a medical website can vary widely based on factors like complexity, features, design customization, and ongoing maintenance. Prices may range from a few thousand dollars for a simple site to tens of thousands for a robust, feature-rich site. Contact us to receive a precise quote.
What is the best color for a healthcare website?
The best colors for a healthcare website often include shades of blue, green, or soft neutral tones. Blue signifies trust and calm, green represents wellness, and neutral tones create a clean and professional appearance. The color choice should align with the brand's image and provide a user-friendly experience.
How long does it take to develop a healthcare website?
The timeline for developing a healthcare website depends on its complexity, the number of pages, custom features, and client responsiveness during the review process. Typically, it may take anywhere from a few weeks to a few months.
Is SEO important for a medical website?
Yes, SEO is crucial for a medical website to ensure visibility on search engines. Effective SEO practices help potential patients find your services online, leading to increased traffic and conversions.
What features should be included in a healthcare website?
Essential features for a healthcare website might include service descriptions, doctor profiles, appointment scheduling functionality, patient portals, testimonials, a blog section, and clear contact information. Accessibility and ADA compliance are also vital.
How do I ensure that my healthcare website complies with legal regulations?
Ensuring compliance with healthcare regulations such as HIPAA involves secure handling of patient information, clear privacy policies, and possibly consultation with legal professionals. Working with a specialized healthcare web design firm with experience in these regulations can provide additional peace of mind.