South Florida Web Design Company
Welcome to the vibrant world of South Florida Web Design, brought to you by none other than us, Unique Web Designer. You know that spark that makes South Florida so special? That unique blend of sunshine, ocean waves, and unbeatable energy? We've captured it all, just for you!
Whether you're a local entrepreneur or a global business looking to catch some of that South Florida flair, we're here, arms wide open, ready to transform your digital dreams into a lively reality. From snazzy websites to dazzling e-commerce platforms, we make your online space feel like home, right here in South Florida.
Web Design and Development Experts
You know how you have that favorite café in town where everything just feels right? That's what we want your website to be for your customers. Cozy, appealing, and full of personality, just like South Florida itself.
Here at Unique Web Designer, we're not just building websites; we're engineering digital experiences. Our talented team is a blend of designers, developers, and creative thinkers who live and breathe web design. We're the experts who turn ideas into digital masterpieces.
How do we make this happen?
Understanding Your Vision: First and foremost, we sit down with you and listen. Your goals, your dreams, your brand voice – these are the ingredients of your unique digital recipe.
Creative Design Process: With a clear vision in hand, our design maestros sketch out the look and feel that captures the essence of your brand. From color palettes to typography, every element is carefully chosen.
Intelligent Development: Our tech wizards then translate that design into a functioning website. Using the latest technologies and methodologies, we build a site that's smooth, responsive, and user-friendly.
Ongoing Support and Growth: We're not just here for the launch; we're here for the journey. From regular updates to adapting to new trends, we'll keep your site fresh and thriving.
Understanding the Importance of Web Design
In the bustling, vibrant market of South Florida, the importance of
web design
for your business cannot be overstated. Your website serves as the virtual storefront, the digital face of your brand that greets visitors from Miami to Fort Lauderdale and beyond. It's not merely about aesthetics; effective web design combines accessibility, functionality, and user experience to guide potential customers effortlessly through your offerings. It helps your business resonate with the local flavor, connecting with South Florida's unique community and culture. In an environment where competition is fierce and first impressions matter, a well-crafted website becomes a critical tool, turning casual browsers into loyal customers.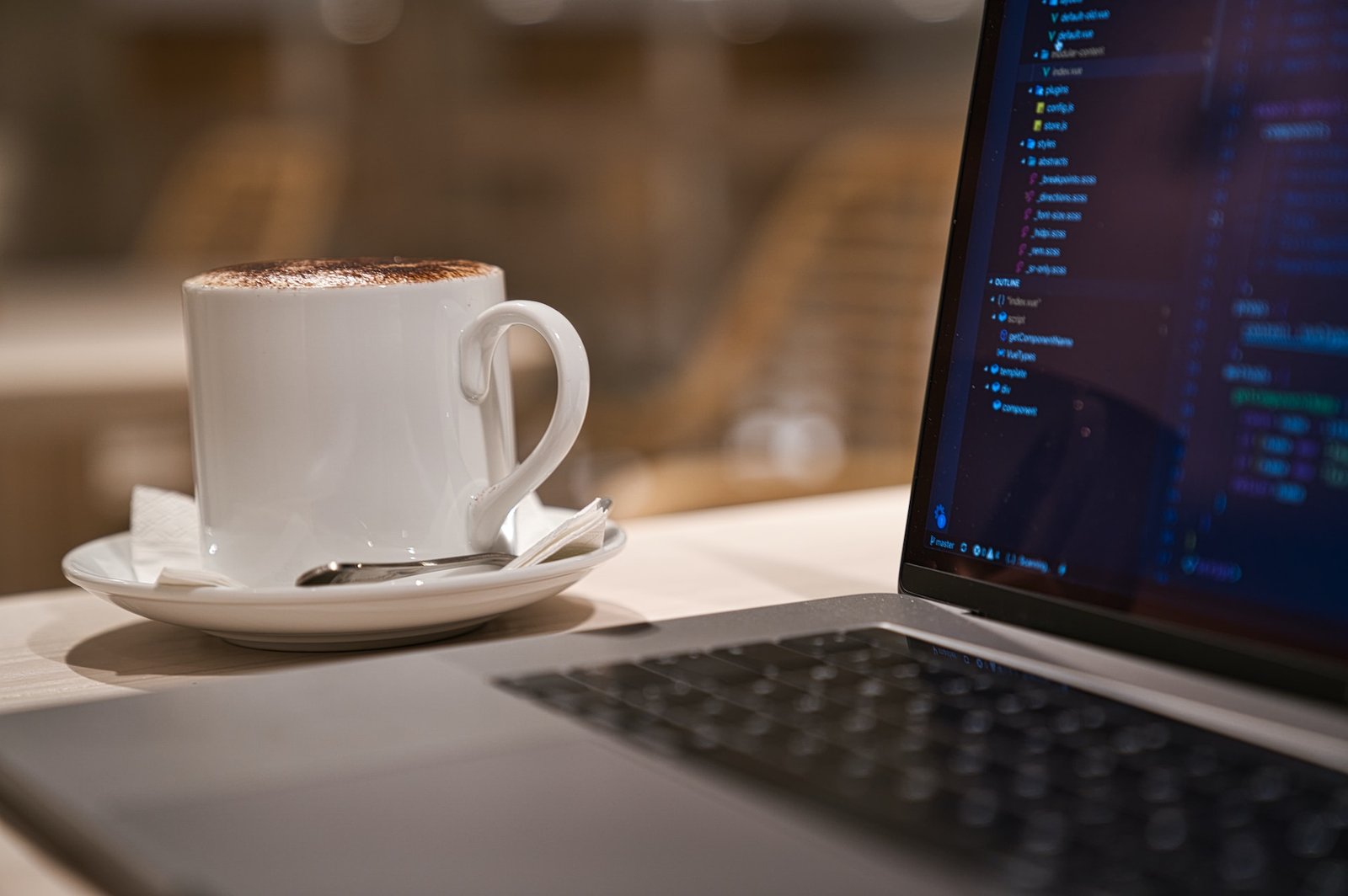 Navigating the vibrant South Florida market requires local insight, a touch of flair, and a deep understanding of the needs of small businesses and startups. That's where we, Unique Web Designer, come in, and here's why we're the right fit for you:
Local Expertise: We're not just a web design company; we're your neighbors. Living and working in South Florida, we understand the pulse of the local market, the trends, the culture, and what makes this area so special. Our designs aren't generic; they're tailored to resonate with your local audience.
Small But Mighty: As a small web design company ourselves, we get it. We understand the unique challenges and opportunities that come with running a small business or startup in South Florida. We're here to offer solutions that fit your budget, align with your goals, and help your business thrive.
Award-Winning Excellence: Don't just take our word for it; we're an award-winning web design company, recognized for our creativity, innovation, and dedication. Our web design portfolio speaks for itself, but our clients speak even louder. Check out our testimonials to hear firsthand how we've helped businesses like yours.
Transparent and Trustworthy: We believe in open communication and building trust. While we may not have a physical office to meet in, our virtual doors are always open. We're just a call or an email away, ready to support you.
Google Business Profile: Curious to know more about us? Feel free to review our Google Business Profile. From client reviews to glimpses of our work, you can get to know us better and see why we're the perfect fit for your South Florida business.
Choosing a web design partner is a crucial decision, and we want you to feel confident in choosing Unique Web Designer. With us, you're not just getting a service; you're gaining a partner who's invested in your success, one pixel at a time. Let's create something uniquely yours, something that shines as bright as the South Florida sun!
Our South Florida Web Design Process
At Unique Web Designer, we believe in a personalized and collaborative approach to web design. We know that no two businesses are alike, especially in the diverse landscape of South Florida. That's why we've designed our process to be transparent, flexible, and centered around you. Here's how we make it happen:
Understanding Your Vision
First and foremost, we want to get to know you and your business. What are your goals? Who is your audience? What makes you stand out? We'll ask these questions and more to ensure that we're aligned with your vision from the very beginning.
Researching and Planning
We then dive into meticulous research, studying your industry, competitors, and local market trends. This helps us tailor our designs to resonate with your South Florida audience. We'll create a strategic plan that outlines the path from initial ideas to the final product.
Creative Development
With a solid plan in hand, our creative juices start flowing. Our talented team will craft initial design concepts, always keeping your brand's personality and the local flavor in mind. We'll present these ideas to you, gather your feedback, and make any necessary adjustments.
Building Your Website
Next, we translate our designs into a fully functional website. We'll make sure that it's not only beautiful but user-friendly, responsive, and optimized for search engines. This is where our award-winning design truly comes to life.
Testing and Quality Assurance
We believe in getting things right. Our team will rigorously test your website on various devices and browsers to ensure that everything runs smoothly. We'll address any issues and polish every detail until it's perfect.
Launch and Support
Once everything is ready, it's time to show your website to the world! We'll guide you through the launch process and remain by your side for any ongoing support or updates you may need. Your success is our success, and we're here for you every step of the way.
At Unique Web Designer, we don't just build websites; we build relationships. We partner with you, understanding and reflecting your unique South Florida business, ensuring that the end result is not only stunning but genuinely you. It's a journey we're excited to take with you, from that initial spark of an idea to a website that shines.
Katherine Grabowsky
2022-04-22
Miguel is fantastic! He's extremely responsive and flexible with tight timelines. I would highly recommend his web development services!
Unique web designer diseño mi página web y fue todo un éxito. Son muy profesionales y te mantienen al tanto de todo. Very good web design agency. Thank you.
Lynn & Josh Delahan
2022-04-06
Miguel is responsive, knowledgeable, patient, and professional. I highly recommend his services.
Goji Juicery and Kitchen
2022-01-29
Great designers!
Miguel is a great guy to work with. He's friendly, has good suggestions, and works hard to make sure his clients are satisfied. He has the technical chops and is someone you can count on to build you a high quality website at a fair price. He also has a great demeanor and is very easy to work with!
Daysia Josefina Cepeda Estevez
2021-08-27
I had been looking for a Miami web design agency for a few months before I found Unique Web Designer. I was hesitant to hire them at first but right now I just wish I had found them quicker. When it comes to web design and development there is nothing these guys cant do and this is coming from a very demanding individual. If you're on thr fence like I was, give these guys a shot and thank me later.
Yahaira Alicea
2021-06-07
Had been looking for a good web development company in fort lauderdale for the past few months and I came across these guys. All I can say is amazing. Their attention to detail and communication is second to none. Once I save up a little money I will be doing SEO with them as well. Thank you guys.
Thank you to entire Unique Web Designer and web development team. Miguel was very responsive and professional. Throughout the process he kept us updated and suggested creative ideas.
Miguel was absolutely very professional to work with. He took my ideas from scratch and developed my dream website for my fitness brand. He was always willing to make changes and updates whenever I asked. It was an absolute pleasure to work with him. If you are looking for a talented yet patient developer he is your Man. Thank you again!
One of the top web development firms in Miami. Talented, fast, and efficient. I highly recommend.
Frequently Asked Questions
Here are some of the most commonly asked questions by our South Florida clients.
Do you understand the specific needs of South Florida businesses?
Absolutely! Being a local web design company, we're deeply familiar with the South Florida market and the unique needs of businesses here. We've worked with a diverse range of local companies and tailor our design approach to resonate with the community.
How do you stay up-to-date with the latest web design trends in South Florida?
We keep our finger on the pulse of the local market by actively engaging with the community, attending industry events, and staying updated with local business news. This helps us to stay in tune with the latest trends and incorporate them into our web design strategies.
Do you provide ongoing support and updates for local businesses?
Yes, we do! Our relationship with clients doesn't end after the launch. We provide ongoing support and are available for updates as your business grows and evolves. We understand that the local market can be dynamic, and we're here to help you adapt.
What sets you apart from other web design companies in the South Florida area?
Our deep connection to South Florida, our personalized approach, and our dedication to understanding the unique needs of each client set us apart. As an award-winning small web design company, we provide personalized attention and craft our services to match your specific business goals.
Can I see examples of websites you've designed for other South Florida businesses?
Of course! We'd be happy to show you our portfolio, which includes a variety of websites we've designed for local businesses. Each site showcases our commitment to creating designs that reflect the vibrant and unique spirit of South Florida.