Fort Lauderdale Web Designers
WEB DESIGN AND DEVELOPMENT
We have the technical skills to deliver your dream website.
We are a fearless group of Miami and Fort Lauderdale web designers that love taking on new challenges! With communication and creativity at our core, we are ready to work with you to create winning web solutions. We excel at listening and understanding your needs, to deliver a successful web design. Our team of website developers is equipped with the knowledge, experience, and passion required to deliver a wide range of website design and development services to enhance your business.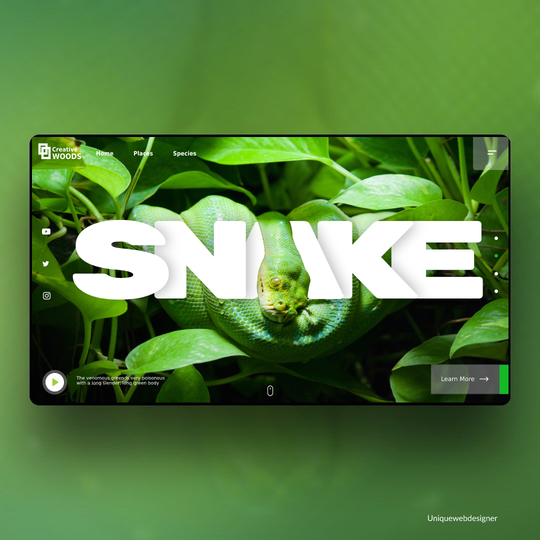 Our company is built on relationships. We believe that repeat business is the key to success which is why we strive to meet all of our client's web development needs.
We focus on educating our clients in order to equip them with the necessary knowledge to make the best decisions for their business. No fancy sales pitches, just true partnerships that deliver measurable results.
This is why most of our business comes from repeat clients and referrals.
Whether it's creating a new logo or building you a brand new WordPress website, we take your investment very seriously. Our focus is always to provide you with the best web design solutions in Miami, Fort Lauderdale, and its surrounding areas.
Everything we do is hand-crafted to meet your needs!
We have designed hundreds of websites for clients in many different industries. We've had the opportunity to work with some great clients in Miami, Fort Lauderdale, The United States, South America, North America, Europe, Asia, and Globally.
Architecture
Business
Beauty
Blog
Broker
Catering
Consulting
Construction
Dental
E-Commerce
Education
Entertainment
Finance
Fitness
Healthcare
Lawyer
Lifestyle
Manufacturing
Medical
Nonprofit
Pest Control
Real Estate
Restaurants
Security
Social Media
Therapy
Travel
And More…
Bus Stops In Fort Lauderdale
Bus Stop InUS 1 & 2840 - (Fort Lauderdale
Bus Stop In Greyhound: Bus Stop
Bus Stop In US 1 & Broward Blvd
Bus Stop In NW 15 Av & NW 13 Pl
Bus Stop In Bus station Florida
Bus Stop In Ft Lauderdale Broward Park & Ride
Bus Stop In Broward Central Bus Terminal
Bus Stop In Ft. Lauderdale Tri-Rail Station
Why Unique Web Designers?
Our Website Design Portfolio
All of our websites are created from scratch by our talented developers. Take a look at our web design portfolio below where you'll find examples of work completed for a diverse group of industries.
Choose one from the below mentioned packages or contact us to receive a free custom quote.
Best suited for personal blogs, landing pages, or basic informational websites.
Custom WordPress Website
1 Hour Brainstorm Session
Mobile Responsive
Contact Form
Social Media Integration
Google Map Integration
Email Signup
Photo Sourcing
2 Rounds of Revisions
For Example:
3 Page Site $1100
($200 per additional website page)

5 Page Site $1500
($200 per additional website page)

10 Page Site $2500
($200 per additional website page)
Best suited for businesses looking to grow their online presence.
Custom WordPress Website
1 Hour Brainstorm Session
Mobile Responsive
Contact Form
Social Media Integration
Google Maps Integration
Email Signup
Photo Sourcing
Search Engine Optimized
Complimentary Privacy Policy Page
Speed Optimized
Search Bar
3 Rounds of Revisions
For Example:
3 Page Site $1600
($200 per additional website page)

5 Page Site $2000
($200 per additional website page)

10 Page Site $3000
($200 per additional website page)
Best suited for businesses looking to sell products online.
eCommerce Integration
Live Chat Integration
Custom WordPress Website
1 Hour Brainstorm Session
Mobile Responsive
Contact Form
Social Media Integration
Google Maps Integration
Email Signup
Photo Sourcing
Search Engine Optimized
Complimentary Privacy Policy Page
Speed Optimized
Search Bar
Google Analytics
3 Rounds of Revisions
For Example:
3 Page Site $2600
($200 per additional website page)

5 Page Site $3000
($200 per additional website page)

10 Page Site $4000
($200 per additional website page)
Website from Scratch
Custom WordPress CMS
Brainstorm Session
UX | UI
Mobile Responsive
Custom Buttons
Photo Sourcing
Social Media Integration
Search Engine Optimized
Complimentary Privacy Policy Page
Speed Optimized
Contact Form
E-mail Signup
Search Bar
Live Chat Setup

XML Site Map

Google Maps
Google Analytics Installation
2-Hour "How to" Tutorial
3 Rounds of Revisions
100% Satisfaction Guarantee
Frequently Asked Questions
Here are some of our most frequent Web Design questions and answers.
How much do you charge to develop my website?
There's not one single answer to this question. We have several web design packages that you can choose from, but most website design projects are quoted based on the needs of each individual project. Every website is unique and requires different components; we design and develop custom websites specifically to meet your needs. We'll ask a lot of questions, assess your needs, and give you a price quote based on that information. Our smallest package starts at $599. Please contact us
 to receive your custom quote!
How long will it take to complete my website?
Our standard timeline is 2-5 weeks to complete a website but this largely depends on the project since the size and pace of any project are set by each client. How much information you can provide during the initial stages, your feedback, and how quickly the content is provided – all this affects the speed of completion.
Do I need to be in Florida or the USA to work with you?
No! We work with clients all over the world and can communicate by email and scheduled calls through Skype, Zoom, or Whatsapp.
Do you provide website hosting and domain?
No, you will be responsible for website hosting and domain. This ensures that you have full access to your website upon project completion. However, we can recommend hosting packages to you (
SiteGround

 
and 
Bluehost
) and help you pick the right domain name.
How much input do I have in the web design process
Plenty! Your input is crucial to the website design and development process. We'll start by asking a lot of questions about your needs and preferences in order to bring your ideas to life. We also ask that you provide sample websites before we begin your project to visualize your likes and dislikes. Remember this is your website and we are a team, so we will need your input in order to create the perfect website for you.
Who is responsible for writing the text and content for my website?
You are the expert on your business so we always recommend that you provide all text and content for your site. However, if you need assistance, we have a copywriter who can create original content for your website at an additional cost of $80 per hour.
Will I be able to update the site myself once it's delivered?
Yes! We encourage our clients to take control of their website and learn to manage the content on their own. You will be able to easily make text updates, image changes, new products, and pricing through your WordPress dashboard. However, we do recommend a professional (developer) to complete more complex changes and maintenance such as design or structure changes.
Will my website be responsive (mobile friendly)?
Yes! We see no point in having a website that isn't mobile friendly as most online traffic these days comes from mobile devices. That's why every website that we build is optimized to look great on all mobile devices.
Is SEO Included with my website?
We build SEO friendly websites and install plugins that help with SEO, but monthly SEO services are not included with your site. If you have interest in on-going SEO for your website please
contact us
for a custom quote.
Do you only provide web design and development services?
No, we also specialize in:
What forms of payments do you accept?
Upon agreement of the quote presented, we will accept Debit, Visa, MasterCard, and Amex through PayPal. We also accept cash and cheques from local clients. Other options are Cashapp, Venmo, and direct wire transfer.
How do we get started?
Fill out our contact form or call us at 561-771-4140 to discuss your web design project and receive a free quote.
Contact us by email at [email protected] with your website details (current or new project), page breakdown, and any sample websites to reference. Upon review, we will provide an estimate for your project or schedule a call to discuss further.
Professional Web Development
Get FREE Web Design Consultancy