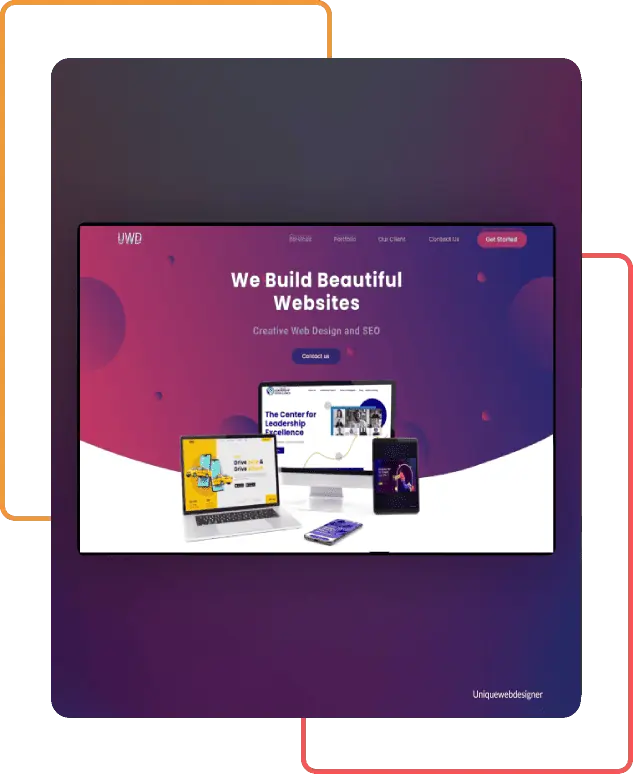 FORT LAUDERDALE

WEB DESIGN AGENCY
From Idea to Reality. Let's Build Your Dream Website.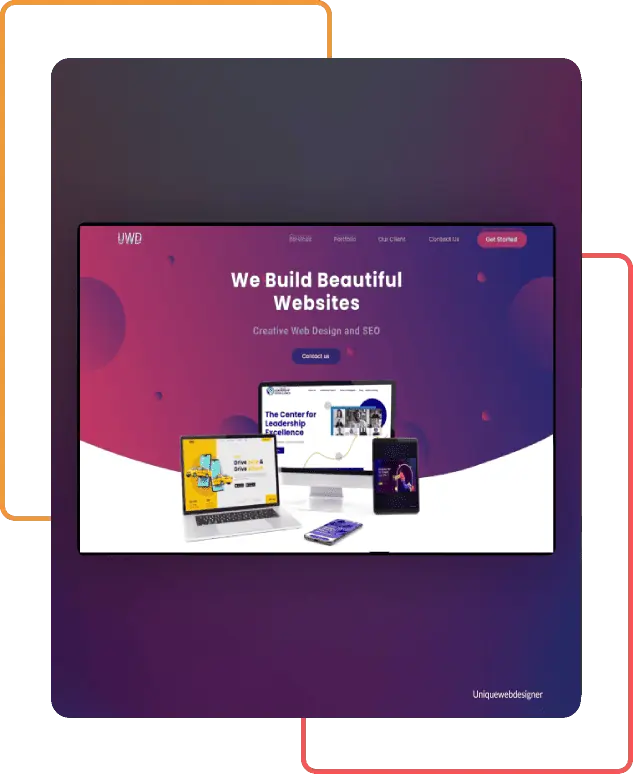 Fort Lauderdale Web Designer
You've made it! Welcome to Unique Web Designer, an award-winning Fort Lauderdale website design company. For over six years our team has had the privilege of bringing a spark to brands around the world. We are extremely passionate about what we do and have always put our clients first. From the initial contact to the finish line, our team's uniquely personal attention will keep you in the loop as your website design experience unfolds. We are not your typical Fort Lauderdale web design nerds, we have a lust for life and a passion for creation. We look forward to the opportunity to work with you and welcome you to our world.
 
Best Regards,
Fort Lauderdale Web Development Done Right
We collaborate with you to give your web design project a meaningful and unforgettable identity. Your business is unique and so should your website.
Unique
Stunning, innovative, and tailor-made. Your website is designed to introduce your brand's elegance in the best possible light. Your business is unique and so should your new website. 

Mobile Responsive
We know how to craft a mobile-responsive site that will look beautiful on all mobile devices. Don't worry about your clients' screen resolution or browser, they'll get a pixel-perfect experience.

SEO Optimized
Our website design process ensures that your business is found on the search engine result pages. We design websites that are SEO-friendly from the very beginning without the need for additional configuration.  

Easy To Modify CMS
Our websites are designed on the WordPress platform with simple to use software that enable you to make changes to content and text with ease. 

eCommerce Ready
Even our most basic websites are e-Commerce ready. Sell your products 24/7 and provide your customers with top-notch service.
Social Friendly
We build social media friendly websites. Easily share your new website with friends, family, and potential clients through your favorite social media platforms.
Web Design Agency Reviews
Katherine Grabowsky
2022-04-22
Miguel is fantastic! He's extremely responsive and flexible with tight timelines. I would highly recommend his web development services!
Unique web designer diseño mi página web y fue todo un éxito. Son muy profesionales y te mantienen al tanto de todo. Very good web design agency. Thank you.
Lynn & Josh Delahan
2022-04-06
Miguel is responsive, knowledgeable, patient, and professional. I highly recommend his services.
Goji Juicery and Kitchen
2022-01-29
Great designers!
Miguel is a great guy to work with. He's friendly, has good suggestions, and works hard to make sure his clients are satisfied. He has the technical chops and is someone you can count on to build you a high quality website at a fair price. He also has a great demeanor and is very easy to work with!
Daysia Josefina Cepeda Estevez
2021-08-27
I had been looking for a Miami web design agency for a few months before I found Unique Web Designer. I was hesitant to hire them at first but right now I just wish I had found them quicker. When it comes to web design and development there is nothing these guys cant do and this is coming from a very demanding individual. If you're on thr fence like I was, give these guys a shot and thank me later.
Yahaira Alicea
2021-06-07
Had been looking for a good web development company in fort lauderdale for the past few months and I came across these guys. All I can say is amazing. Their attention to detail and communication is second to none. Once I save up a little money I will be doing SEO with them as well. Thank you guys.
Thank you to entire Unique Web Designer and web development team. Miguel was very responsive and professional. Throughout the process he kept us updated and suggested creative ideas.
Miguel was absolutely very professional to work with. He took my ideas from scratch and developed my dream website for my fitness brand. He was always willing to make changes and updates whenever I asked. It was an absolute pleasure to work with him. If you are looking for a talented yet patient developer he is your Man. Thank you again!
One of the top web development firms in Miami. Talented, fast, and efficient. I highly recommend.
Our Comprehensive Web Development Process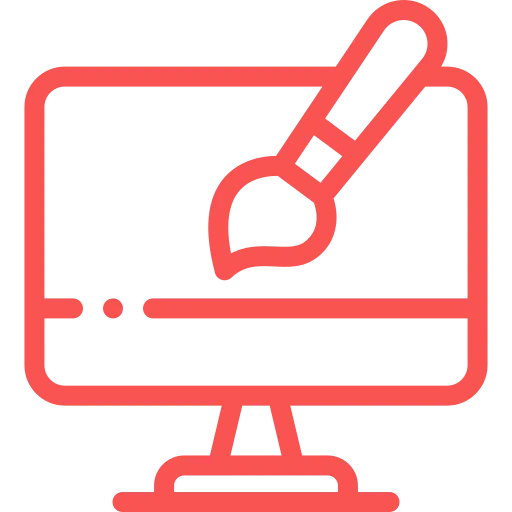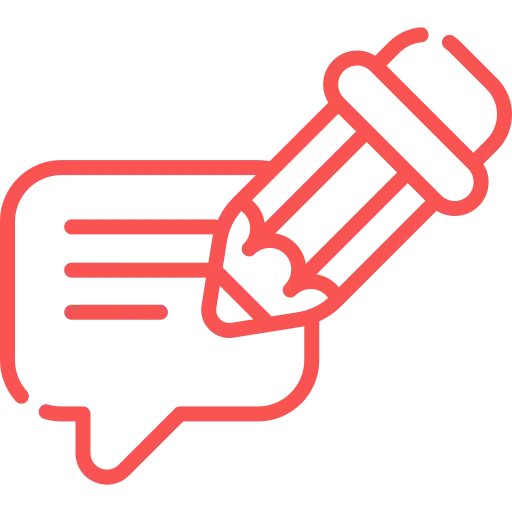 Fort Lauderdale Web Design
Tell us about your next web design project.  Prefer in-person meetings? We do too, so if you are in the Fort Lauderdale area lets meet.
We may not have met yet, but you may have bumped into some of our WordPress web design projects. We have designed many websites for businesses in the Miami and Fort Lauderdale area. Every website design project that you'll see in our portfolio started out as a simple idea and by working hand-in-hand with our clients we were able to bring them to life. Let our team of web designers do the same for you! 
Why Unique Web Designer of Fort Lauderdale?
COMMUNICATION
We've designed hundreds of websites for businesses in many industries. Our team is made up of experienced designers who have over 50 years' worth of combined website design experience.
QUALITY
Our website development portfolio is full of unique, custom designs that speak for themselves. We have helped many businesses in Fort Lauderdale create a memorable web presence and can do the same for you.
We are a web design company that believes in straightforward pricing. We will not surprise you with hidden fees or additional charges. Our website design packages are flexible and will work with startups, well-established businesses, and everything in between. See which website design package fits your needs and contact us to receive a free quote.
Best suited for personal blogs, landing pages, or basic informational websites.
Custom WordPress Website
1 Hour Brainstorm Session
Mobile Responsive
Contact Form
Social Media Integration
Google Map Integration
Email Signup
Photo Sourcing
2 Rounds of Revisions
For Example:
3 Page Site $1100
($200 per additional website page)
5 Page Site $1500
($200 per additional website page)
10 Page Site $2500
($200 per additional website page)
Best suited for businesses looking to grow their online presence.
Custom WordPress Website
1 Hour Brainstorm Session
Mobile Responsive
Contact Form
Social Media Integration
Google Maps Integration
Email Signup
Photo Sourcing
Search Engine Optimized
Complimentary Privacy Policy Page
Speed Optimized
Search Bar
3 Rounds of Revisions
For Example:
3 Page Site $1600
($200 per additional website page)
5 Page Site $2000
($200 per additional website page)
10 Page Site $3000
($200 per additional website page)
Best suited for businesses looking to sell products online.
eCommerce Integration
Live Chat Integration
Custom WordPress Website
1 Hour Brainstorm Session
Mobile Responsive
Contact Form
Social Media Integration
Google Maps Integration
Email Signup
Photo Sourcing
Search Engine Optimized
Complimentary Privacy Policy Page
Speed Optimized
Search Bar
Google Analytics
3 Rounds of Revisions
For Example:
3 Page Site $2600
($200 per additional website page)
5 Page Site $3000
($200 per additional website page)
10 Page Site $4000
($200 per additional website page)
Website from Scratch
Custom WordPress CMS
Brainstorm Session
UX | UI
Mobile Responsive
Custom Buttons
Photo Sourcing
Social Media Integration
Search Engine Optimized
Complimentary Privacy Policy Page
Speed Optimized
Contact Form
E-mail Signup
Search Bar
Live Chat Setup
XML Site Map
Google Maps
Google Analytics Installation
2-Hour "How to" Tutorial
3 Rounds of Revisions
100% Satisfaction Guarantee
Keeping our clients happy.
You Will Love Your Design
We design and develop websites to please you and your clients
Own Your Site
No strings attached. You are in complete control of your website
No Hidden Chargers
No surprises. We always provide straightforward pricing
Expansion Ready
Flexible designs that can be updated as your company grows
Measurable Results
Keep track of important data through Google Analytics
Free Education
We provide important data to help you expand your business
Here at Unique Web Designer of Fort Lauderdale, we are best known for creating stunning websites, but we are so much more. We can help you with local SEO by managing your Google My Business profile, creating logos, and writing copy that sells. 
Local SEO (Search Engine Optimization)
The best way to increase your income is by getting in front of more potential customers. Our team of SEOs takes pride in knowing our local market which is why we specialize in local Search Engine Optimization. Our agency only works with Fort Lauderdale, FL area businesses. Our SEO services are tailor-made for South Florida clients to drive targeted traffic to your website and increase your bottom line.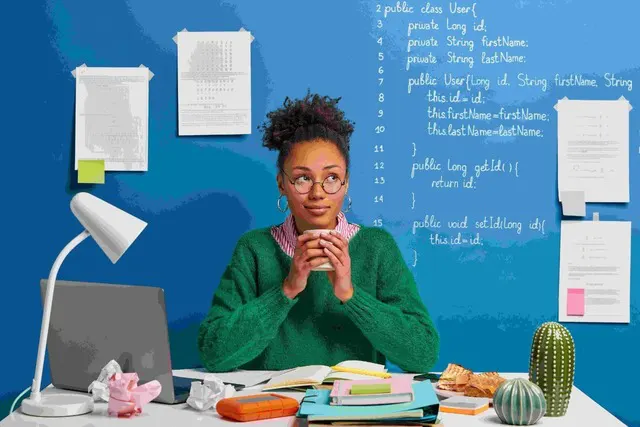 Nobody knows more about your business then you. However, you might be too busy running your business to spend hours of your day crafting the perfect message for your website. That's where our copywriters come in. Give them a few minutes of your time to answer some questions and they will handle the rest.

Anyone can create a 'nice' logo for your Fort Lauderdale, FL business. We prefer to create memorable brands. Well-designed logos have power. Colors send signals. Shapes express safety, trust, or even authority. The right design choices can elevate your brand and create a connection with your audience. Through tenacious creativity, consistency, and indestructible willpower, we shape and reinvent custom logos from scratch.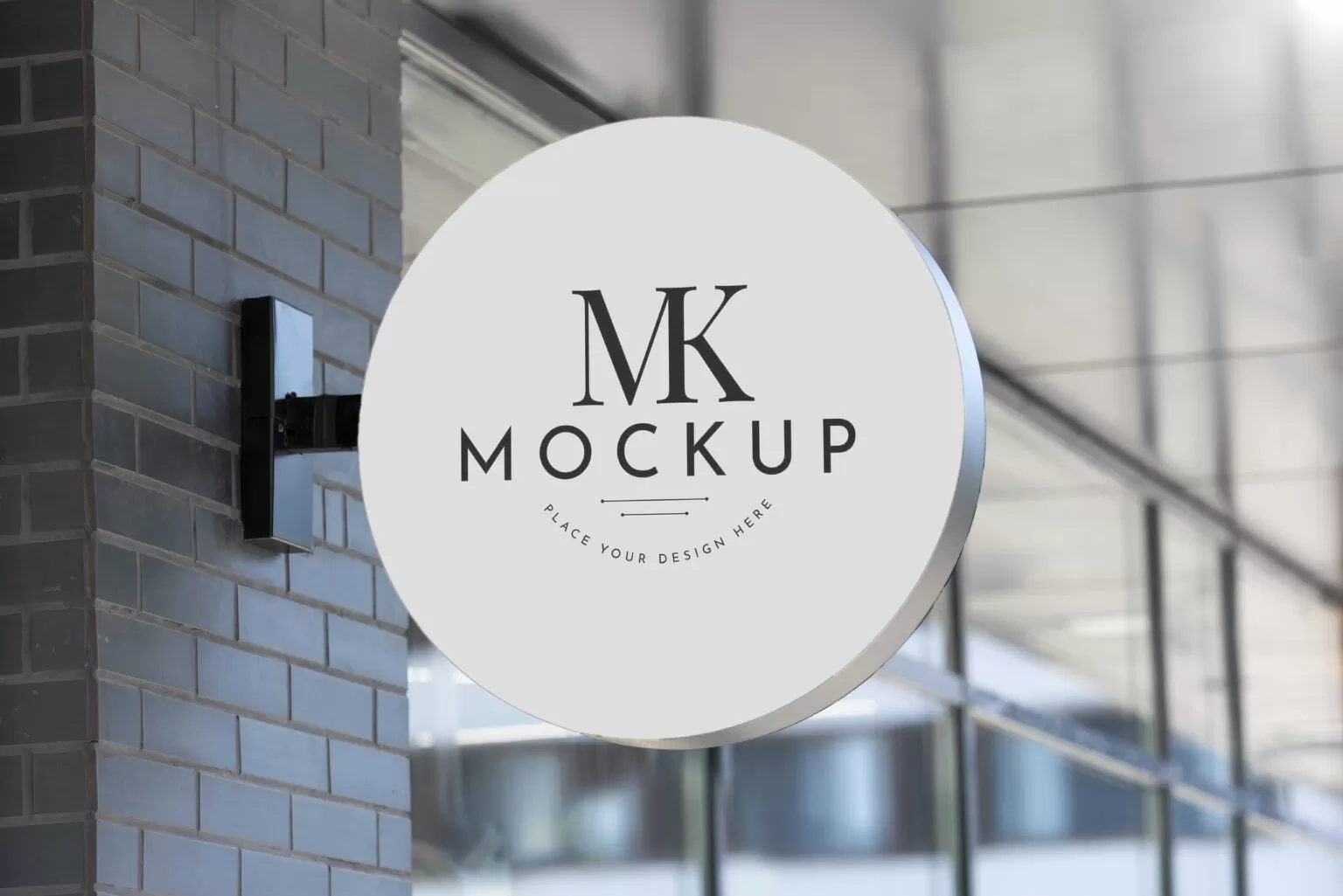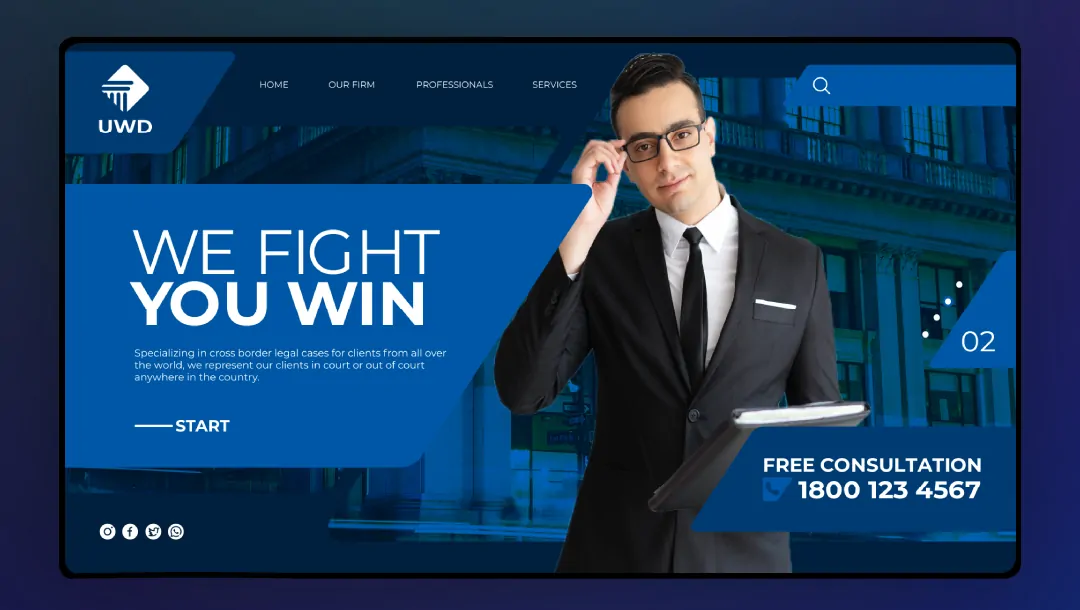 For most legal professionals, web development is outside of their field of expertise, and thus, it's crucial that your firm has the right agency on your side. Unique Web Designer can assist you in creating a professional website that will impress your clients.
We are a web design company capable of managing your Fort Lauderdale SEO and digital marketing campaigns, optimizing your business website, and ensuring that your site is compliant with the latest rules and regulations. 
Web Maintenance
We provide technical maintenance for your website to ensure that everything functions properly and to minimize downtime.
ADA Compliance
Law firms and other professional businesses require ADA-compliant websites. We can ensure your business or law firm's website is up to code.
Optimization
On-page SEO optimization is the foundation of well-ranking website. We can do an SEO audit of your site and implement required changes.
Web Design In Nearby Cities
 Our web design agency was founded in Fort Lauderdale but we are able to provide our website development and SEO services to clients in all of South Florida and around the globe. 
Lauderdale Web Design Questions & Answers
Here are some of our most frequent Website Development questions and answers from our curiously happy Fort Lauderdale, FL, and International clients.
How long will it take to complete my website?
Most new web development projects take between 3-8 weeks to complete, but this depends on the scope of the project and the pace set by each client. Your feedback, how soon content is provided, and the number of revisions required are the most crucial component to your timeline.
How much do you charge to build a website?
There's not one single answer to this question. Each web design project is quoted based on the needs of each individual project. Every website is unique and requires different components; we design and develop custom WordPress websites based on your business goals. We'll ask plenty of questions, assess your needs, and give you a price quote based on your specific needs. Our smallest package starts at $500 + $200 for each page. Please contact us to begin the quote process.
Can I update the website myself after it's been launched?
Yes! Prior to launching your website, our designers will show you how to update text and images on your site. We love it when our clients take control of their website and are eager to learn how it works in order to manage it. We will provide you full access to the backend of your WordPress website upon launching it. If you plan on making complex changes, we recommend contacting us to have a professional help you. Our agency provides hourly support to help you in these cases.
Will my website be mobile-friendly?
Absolutely! With most online web searches coming from mobile devices having a mobile-friendly website is more important than ever! Our team of designers works hard to ensure your website is responsive and functions properly across all browsers.
Do you only work with Fort Lauderdale Businesses?
No, our web design agency works with clients from all over the world. We communicate via phone, email, Zoom, Google Meet, or Skype to ensure that you have a great experience while working with us regardless of your location. That being said, we are based in Fort Lauderdale and love helping Fort Lauderdale area businesses enhance their online presence through the use of our marketing and web design services.
Can we meet in person?
Yes, in-person meetings are available to anyone living in Fort Lauderdale, FL, and its surrounding areas. For everyone else, we can meet via Google Meet, Skype, Zoom, or Microsoft Teams.
Who writes the text/content for the website?
We prefer that you provide all text content for your website. You're the expert on your business, so it's always best if it comes from you. If you require assistance, we have a copywriter that can assist you. Let us know and we will provide you with a quote based on how much assistance you need.
Is SEO included in my website build?
No, the build of your new website does not include monthly SEO ( Search Engine Optimization ). We will make sure that Google indexes your website, but this doesn't mean you will rank on the first page. We do, however, provide local SEO services to help your website move up the ranking ladder.
How much input do I have in the website design process?
A lot! Your input and feedback are crucial to the success of your web design project. Without them, we wouldn't be able to create your dream website. Remember this is your website and we need your help to create a site that meets your goals.
Why only local SEO?
We live and work in Ft. Lauderdale. We walk the streets, have eaten at the popular restaurants, enjoyed its beaches, and have knowledge of the hectic traffic routes in the region. We know South Florida and what makes this region unique which is why we only provide our SEO services to local Fort Lauderdale businesses.
Do you work with Lawyers?
Yes, our team of web designers has extensive experience developing websites for law firms. We also provide digital marketing and Search Engine Optimization services for local law firms.
What's the best way to contact your web design company?
Our web design company can be reached in one of the following ways:
Get FREE Web Design Consultancy